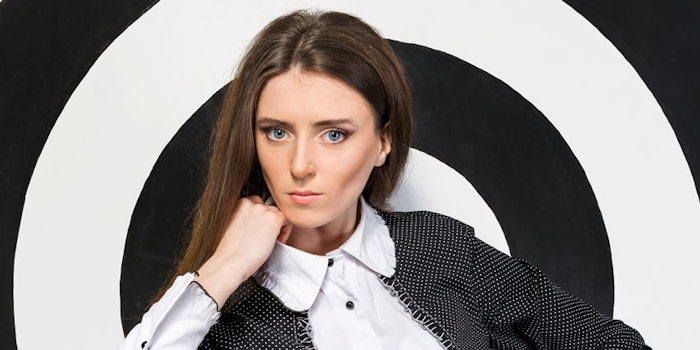 Just decades ago, the mainstream consumer would likely have not bought into the idea of feeding and protecting our body's microbial inhabitants. But the idea is catching on as science has uncovered their symbiotic relationship with us.
In fact, the microbiome is now viewed as somewhat of a secret weapon for health and beauty care, and new insights are continually being uncovered about it that lend themselves to topical product solutions. The following exemplify different approaches taken by ingredient suppliers, which appeared at both in-cosmetics Global and the NYSCC Suppliers' Day this year.
Feeding the need: Mibelle Biochemistry's honey-derived Black BeeOme (INCI: (Honey + Zymomonas Ferment) Extract (and) Alcohol (and) Water (aqua)) was designed to stabilize and promote the skin's native microbiome, bringing balancing benefits to skin care and color formulations. The ingredient is based on black-bee honey fermented with Zymomonas mobilis bacteria.
Protective layering: Ultra Chemical's prebiotic solutions—including the preBiulin products: FOS (INCI: Inulin (and) Fructose), AGA (INCI: Inulin), C90 (INCI: Cellulose Gum (and) Xanthan Gum (and) Inulin (and) Cellulose (and) Glucose (and) Fructose) and OP (INCI: Cichorium Intybus Extract); and Biolin/P (INCI: Inulin (and) Alpha-glucan Oligosaccharide)—are designed to naturally rebalance the skin's microbiota.
Combining aspects of the skin barrier and microbiome can ultimately help to preserve, reinforce and restore healthy skin.
The ingredients are based on inulin extracted from a COSMOS-certified chicory root and act by providing a layer of protection against disturbances in the native microbiome due to strong or harsh formulations or the environmental. Clinical studies have shown the products selectively support protective Lactobacilli organisms and restore the microbiota layer to prevent conditions such as severe diaper rash. They also add hydration, even outperforming hyaluronic acid.
Balancing act: First highlighted this year at PCHi China, and continued through NYSCC Suppliers' Day, DSM presented its "Epibiome Beauty" research and related skin care regime. 
The DSM clinical study demonstrated, for the first time, a link between changes in the composition of the skin microbiome and changes in physical skin conditions. More than 200 different species of bacteria were identified, and the top three having the greatest impact on the three most common skin types, i.e., dry, oily and normal, were selected and successfully targeted:
Cutibacterium acnes: a gatekeeper that influences sebum production;
Staphylococcus epidermidis: a keystone for healthy skin; and
Corynebacterium kroppenstedtii: a novel target for the control of skin redness.
According to the company, combining aspects of epidermis care and microbiome research in this manner enables a larger epibiome beauty focus, to better understand the interplay between the skin barrier and microbiome and ultimately preserve, reinforce and restore healthy skin at its roots.
Post-biotic anti-aging protector: Sabinsa Corp. highlighted an anti-aging active derived from a purified metabolite isolated from Bacillus coagulens. Optimized for cosmetics, it acts as a post-biotic for skin care, imparting anti-collagenase, anti-elastase and anti-glycation activity. LactoSporin (INCI: Bacillus Ferment Filtrate Extract) is a non-living microbial cell product that is highly active against significant skin pathogens such as Staphylococcus aureus, Streptococcus epidermis, the acne-causing bacterium Propionibacterium acnes, as well as against the opportunistic pathogen Pseudomonas aeurginosa.
New insights about the body's microbiome are continually being uncovered that lend themselves to topical product solutions.
Seeing is believing: In relation, during the NYSCC Suppliers' Day pre-event continuing education program covering skin metrics, Matthieu Jomier, of Newton, presented two- and three-dimensional techniques to visualize skin. One in particular could measure porphyrins, which are produced by bactieria such as P. acnes and implicated in the onset of acne.
Pre- and post-biotic double whammy: Megabiotic-44 (INCI: Lactobacillus), a pre- and post-biotic complex from Seqens, was developed based on a Nobel prize-winning microorg­anism: GLB44. From this, a cosmetically targeted complex was developed, including plant culture medium (carrot juice) as well as post-biotic bactericide peptides and inactivated GLB-44.
According to the company, when topically applied these entities are capable of refining pores; here, the GLB-44 was applied in its inactive form, which maintains its probiotically produced bactericide peptides. In addition to modulating the skin microbiome, it could affect bacterial strains related to product preservation, such as: Escherichia coli, Staphylo­coccus aureus, Pseudomonas aeruginosa, Staphylo­coccus epidermidis and P. acnes.
Lesson learned: Finally, based on its expertise with bioferme­ntation technology, Roelmi HPC has leveraged a bacterial strain to create an active that balances the skin's microenv­ironment and, in turn, its microbiota. Æctive (INCI: Not Provided) is described as a "skin guardian" that according to the company, acts on osmostress provoked by external aggressors. It borrows this capability from the original bacterium, which rebalances water levels in severe environments.