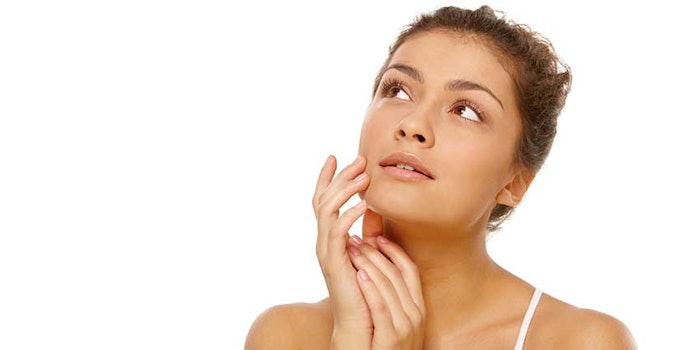 Beauty is unique to every individual, according to Croda. At NYSCC Suppliers' Day, the company's core brands aim to showcase the diversity of these perceptions.
To that end, Croda, Sederma and Crodarom will present a program of innovative textures that reportedly move beyond the conventional formulation, along with on-trend new ingredients and Sederma's Magic Mirror, which provides a customized experience for sustainable answers to beauty concerns. Together, the suppliers hope to emphasize the importance of making beauty accessible to all.
Formulations
Trendy textures will be on display, including Gel-Oil-Milk Transformative Cleanser; Clean Rejuvenating Blur; and a silky Pollution Defense Pressed Powder. 
Croda's playful Shape and Play Cleansing Sand will also be featured as a CEW Beauty Award Finalist, which recognizes the year's most innovative ingredients and formulations. The exfoliating cleanser can be molded and shaped before transforming into a milky lotion after being mixed with water.
"... Our #BeautyUndefined program has led to the introduction of some of our most novel and innovative formulations. It is at its most successful when instances like the 'Shape and Play Cleansing Sand' occur and true global collaboration takes place to bring an extraordinary formulation to fruition," commented Jolene Maloney, marketing coordinator, Croda Personal Care.
Ingredients
Croda OptisolOTP-1—This technology protects skin from multiple forms of environmental stressors, and works through its lattice structure;
Croda's Infraveil IT-100—Provides infrared (IR) protection with dispersion technology and minimal skin whitening properties for use in skin care, color and sunscreen formulations;
Crodarom Banana Flower EC—For protection against external aggressions, this flower contains mucilage with hydrating and prebiotic qualities;
Sederma Amberstem—Provides brightening care specifically for olive-toned skin;
Crodarom Manuka Honey—An antibacterial ingredient to soothe skin and foster healthy hair;
Sederma Ecodermine—A focus on pro-, pre- and postbiotics and other microbiota-friendly options to promote a harmonious microbiome.
Croda, Sederma and Crodarom can be visited at booths 949 and 1148 at NYSCC Suppliers' Day, held May 7-8, 2019, in New York. Croda will also present its Shape and Play Cleansing Sand in the Innovation Hub at 12:15 p.m. on May 8.