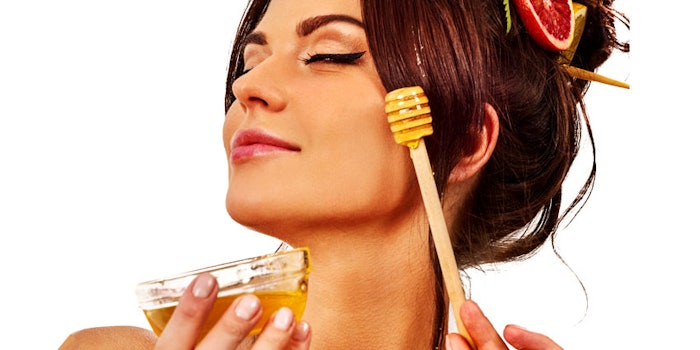 'Honey skin' is the latest buzz on Instagram and in response, Crodarom has tapped into the folklore benefits of manuka honey to both nourish skin and impart shine.
According to the company, manuka honey is a centuries-old household recipe in countless traditional medicines. This ancestral nutraceutical in the Maori pharmacopeia is used by healers to topically soothe rashes, burns and aid wound healing. Owing to this reputation, it is a choice ingredient for cosmetics, thanks to its gentle and sweet smell, as well as its moisturizing, purifying, healing and soothing properties. 
Crodarom's Manuka Honey (INCI: Not Provided) is extracted from the New Zealand manuka tree (Leptopermum scoparium), carried in glycerin and water. It complies with Chinese cosmetic ingredient regulations (IECIC 2015 listed) and is halal-certified, as well as naturally validated according to COSMOS. Further, the honey is said to exhibit antibacterial qualities higher than other honeys thanks to the presence of methylglyoxal.
Owing to its sugars, flavonoids and phenolic acids, honey moisturizes and soothes the skin, giving it a freshly radiant and healthy complexion—like honey. In addition, its vitamins and minerals can contribute to the revitalization of capillary fibers for beautiful hair.
The company will showcase its ingredient at booth C60, which it will share with Croda, during in-cosmetics Global in Paris.