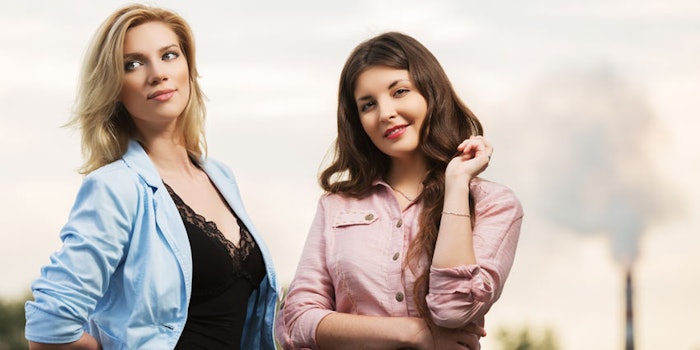 Offering a holistic approach to pollution protection, Sytheon will present new data during in-cosmetics Global on two naturally derived ingredients that fight free radicals, reduce inflammation and ensure skin hydration.
Presented as natural "solutions to pollution," including blue light, the company has positioned its Synastol TC (INCI: Terminalia Chebula Fruit Extract) and HydraSynol IDL (INCI: Isosorbide Disunflowerseedate) as a skin benefit pair.
In cell-based (keratinocyte) assays, Synastol TC was found to reduce the formation of reactive oxygen species caused by pollution such as urban dust and blue light. It also was shown to prevent the lipid peroxidation caused by pollution. Furthermore, an ELISA study proved it can reduce the expression of the pollution-induced pro-inflammatory biomarkers IL-6 and IL-8, and also minimize inflammation by inhibiting COX and LOX activity.
Paired with HydraSynol IDL, which hydrates the skin while it builds and maintains a healthy skin barrier, these ingredients are presented as a successful strategy to defend against the negative effects of pollution and inflammation.
For more information, visit Sytheon at booth D120 during in-cosmetics Global, to be held April 2-4, 2019, in Paris.