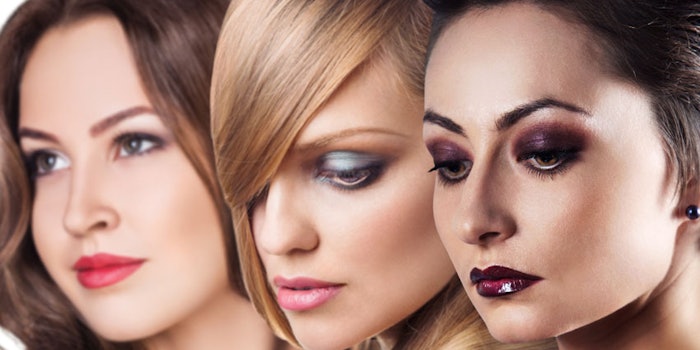 Indoor and outdoor pollution protection, natural photodamage defense and marine-derived barrier protection are the virtues of three novel cosmetic ingredient offerings from Biosil. In addition, a slimming active was developed to topically prevent fat storage in a new way.
Pollution Protection
Redivine (INCI: Vitis Vinifera (Grape) Leaf Extract) is an anti-urban pollution ingredient targeting the negative effects of volatile pollutants, dust and artificial radiation including blue light. Manufactured by Exsymol, the ingredient activates the cell's xenobiotic response element, which metabolizes toxic volatile molecules, in turn protecting DNA, limiting cell oxidation and preventing premature aging.
In addition, the ingredient's polyphenol- and tannin-rich nature activates cells' antioxidant response elements. It also maintains glutathione and NQO-1 levels and protects against elastase and anti-collagenase to improve skin density. Furthermore, the astringent properties of red vine leaves can tighten pores and tissues, preventing particular matter from entering skin.
UV Damage Defense
Entadine (INCI: Entada Phaseoloides Bark/Seed Extract) is a naturally derived ingredient used in traditional medicine to treat skin ailments. The extract is designed to reinforce skin's natural defenses against indoor and outdoor radiation. Also developed by Exsymol, the product leverages the ability of the tropical vine to activate skin's endogenous enzymes for specific benefits; i.e., antioxidant, anti-inflammatory and anti-immunosuppression activities.
Specific entities identified in the ingredient include entadamide A, which limits urocanic acid isomerization to prevent inflammation and immunosuppression; it also serves as a photoprotector. In addition, phaseoloidin is present, which acts as a potent antioxidant and also as a photoprotector. 
As a whole, the ingredient prevents cyclobutane dimer (CPD) formation, in turn reducing DNA damage. It has also been shown to decrease galectin-7 expression, ensuring homeostasis; and to prevent TNF-α release, preventing the inhibition of collagen synthesis.
Algal Barrier Protection
Algyl (INCI: Water (aqua) (and) Glycerin (and) Gigartina Stellata/Kappaphycus Alvarezii Extract (and) Corallina Officinalis Extract (and) Preservative) is a trio combining the synergistic benefits of red seaweeds for mutifaceted activity to guard skin's barrier integrity. Created by Gelyma, the active takes an outside-in and inside-out approach to protect barrier health.
Outside in:The ingredient secures the stratum corneum base via the improvement of different processes: keratinocyte differentiation, lipid synthesis, desquamation, epidermal renewal, epidermal recovery after stress or aging, etc.
Inside out: The active increases epidermal adhesion and cohesion via an increase in desmosomes and a boost in permeability functioning via the synthesis of tight junction components, particularly several claudins, occludin and cingulin.
Finally, the material improves skin's defensive barrier by increasing the production of antimicrobial peptides and stimulating exogenous protection against oxidative stress. These actions are made possible by the sulfated polysaccharides found in the extracts, in synergy with glycerin; plus minerals, notably in calcium, which are required for the regulation of barrier functions.
Slimming Effects
Finally, Slimagine (INCI: Palmaria Palmata Extract) was developed by Exsymol Monaco to prevent fat storage by blocking a state in skin known as the unfolded protein response (UPR), which occurs with excessive food intake. This response activates adipogenesis but by preventing it, the ingredient ultimately produces slimming effects, reducing the orange peel appearance of skin.  
More specifically, as the company explains, food intake increases protein synthesis, which requires a chaperone protein known as GRP78 to ensure the proteins are folded correctly so as to prevent adipogensis. However, with an excessive influx of nutrients, the GRP78 protein is over-expressed, leading to the UPR, adipogenesis and fat storage. The slimming active supports the folding activity of the chaperone protein to ensure its normal expression, thus preventing adipogenesis.
To learn more about these and other ingredients, visit Exsymol during in-cosmetics Global at booth E81 or Gelyma at booth S110.