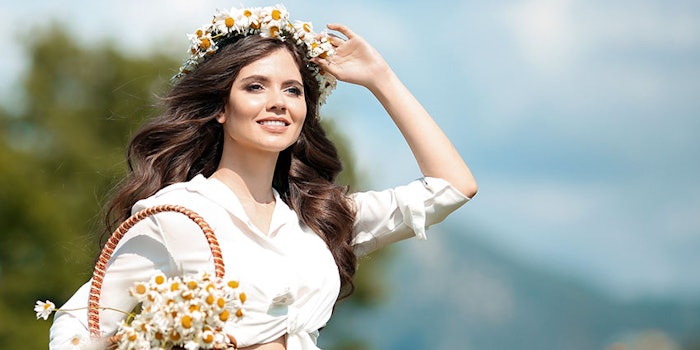 Many of today's savvy consumers recognize the toll everyday life takes on their skin; the soothing formulations they use in response often include bisabolol. To meet sustainable demands, Symrise AG offers Dragosantol 100 (INCI: Bisabolol), a nature-identical alternative that is said to match the original's efficacy.
Related: Symrise Introduces Benzyl-Alcohol Based Preservative SymOcide BHO
This synthetic bisabolol takes the place of (-)-α-bisabolol, which is sourced from essential oils from chamomile or the Brazilian candela tree and is of limited supply, according to Symrise.
Dragosantol 100 was created by synthesizing (-)-α-bisabolol through minimal use of natural resources. The end product consists of more than 95% (-)-α-bisabolol—comprising four of its isomers and less than 0.1% farnesol—and can reportedly be processed in the same way and concentration as natural bisabolol.
In vivo testing found that an o/w emulsion containing 0.1% of the ingredient reduced UV radiation-related skin redness by 16.4% within one day of use, while a placebo did not provide significant relief.
Other research has discovered no difference in the inflammatory markers of both (-)-α-bisabolol and Dragosantol 100.