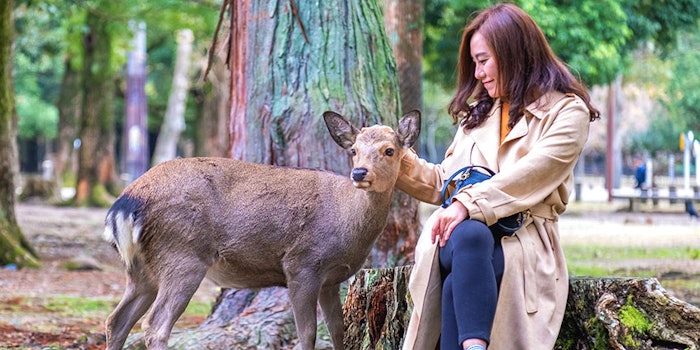 Milk has long been viewed as a skin-soothing ingredient—take for example milk baths, a home remedy for eczema sufferers. An upcoming range of skin care products out of beauty's incubator, South Korea, utilizes deer milk to harness similar benefits.
The deer milk will be used to create a range of products including a moisturizer and serum. Pāmu, a New Zealand farm, signed with South Korean pharmaceutical company, Yuhan, to supply the milk.
The ingredient's benefits were discovered based on anecdotal observations by a Pāmu technologist with rough, dry and calloused hands; after she had cleaned the filters used for deer milking, she reportedly noticed the milk's soothing effect on her skin.
"It is incredibly important that we partner with strategic companies like Yuhan, who are committed to research and development and the commercialization of products containing unique ingredients such as deer milk," said Steve Carden, Pāmu chief executive, in a statement published late last year in the NZ Herald.
The cosmetic products using the ingredients are expected to be available in South Korean New Origin stores in early 2020.
Pāmu's deer milk has also been used as a silky, richly flavored ingredient for the food industry, for which the company was awarded for its innovation in 2018.