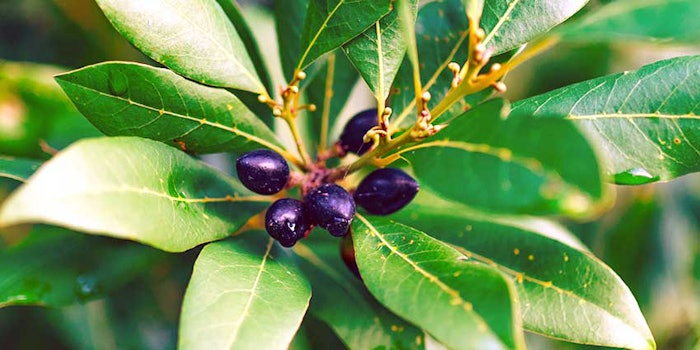 Natural Sourcing
Natural Sourcing added Laurel Berry Oil (INCI: Laurus Nobilis (Laurel) Oil) to its portfolio of botanical ingredients.
Derived from Turkish bay laurel, the oil is intended to provide moisturizing, soothing, cleansing and emollient properties to formulations. The opaque, pale olive-green oil has a thick viscosity and smells of the laurel plant.
The gentle ingredient can be utilized at 1–100% in skin, hair or nail care, along with cosmetics, soap, massage or aromatherapy products. According to Natural Sourcing, it can provide relief to flaky, sensitive skin; soothe dry, irritated scalps; and moisturize brittle hair.
The company notes this product should not be mistaken for laurel leaf essential oil, which is distilled from the leaves of the bay laurel plant; rather, the new ingredient is produced from the plant's berries and seeds.