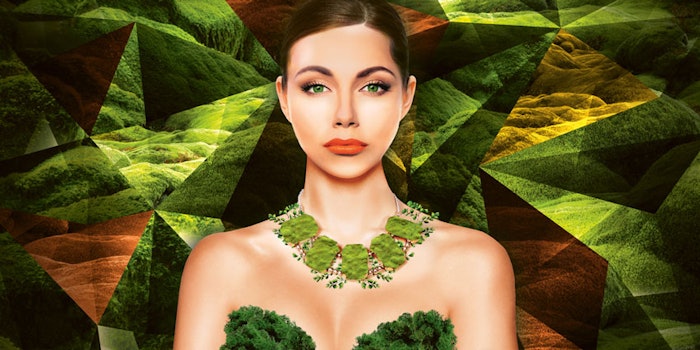 Mibelle AG Biochemistry will introduce MossCellTec No.1 (INCI: Phytol (and) Isomalt (and) Water (aqua)), an active ingredient based on biotechnologically produced moss cells at in-cosmetics Global 2018.
Mosses were the first plants to adapt to survival as far back as prehistorical times up through present day and to preserve these properties, the company developed MossCellTec No. 1 to grow moss cells as a culture in the lab.
According to in vitro studies, this active ingredient improves expression of cell nucleus health—an anti-aging concept—which contains cell's DNA and involves regulating cellular processes. The ingredient helps transport molecules in and out of the cell nucleus, which is important in helping skin adapt to climactic changes.
A placebo-controlled study with women who were exposed to daily temperature changes during the summer showed the ingredient improved skin hydration, barrier and homogeneity after two weeks, creating a more resilient skin.