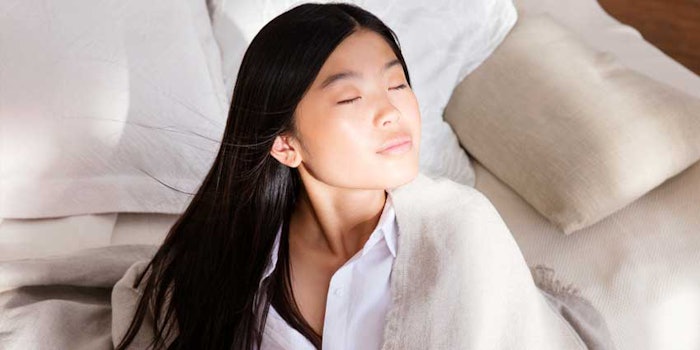 Givaudan Active Beauty has introduced BisaboLife (INCI: Bisabolol), a sustainable molecule produced by fermination from plant sugars.
Sustainability is key in today's personal care market. A recent study from Unilever confirmed that 33% of consumers—out of 20,000 people from five different countries—chose to buy from brands they believe are doing social or environmental good. The survey also showed that 21% of respondents said they would actively choose brands if they made sustainability credentials clearer on packaging and marketing.
As a fully bio-sourced ingredient, BisaboLife takes care of sensitive skin and the scalp by refreshing and soothing the skin, while restoring its comfort. Its soothing action helps reduce redness after shaving, which was clinically tested -81% in comparison to a placebo. Additionally, this biotech is identical to the plant active isomer of (-)-α-bisabolol, which is known for its anti-inflammatory, antioxidant, astringent and healing properties.
In clinical tests by Givaudan Active Beauty, BisaboLife demonstrated a significant soothing effect in shampoo with -25% of scalp irritations in two weeks for 100% of volunteers.
The Global Wellness Institute has estimated the worldwide wellness market at greater than $3.4 trillion, of which beauty and anti-aging offerings account for $1.026 trillion. The ingredient was developed to meet demands for this market growth and trend. Additionally, BisaboLife adds to other applications in the fragrance division, leveraging white biotechnology to create sustainable ingredients.
"It's always a challenge to demonstrate the clinical efficacy of an active ingredient such as BisaboLife in a rinse off product as the product needs to be highly efficient to deliver a benefit," said Emilie Chapuis, clinical trail project manager at Givaudan Active Beauty. "The BisaboLife scalp tests were performed on volunteers having an itchy scalp(pruritus) in a double blind, inter-individual and placebo controlled clinical evaluation versus the plant or chemical sources of bisabolols. The results demonstrate great consumer benefits that will benefit consumers needing a sensitive scalp treatment."