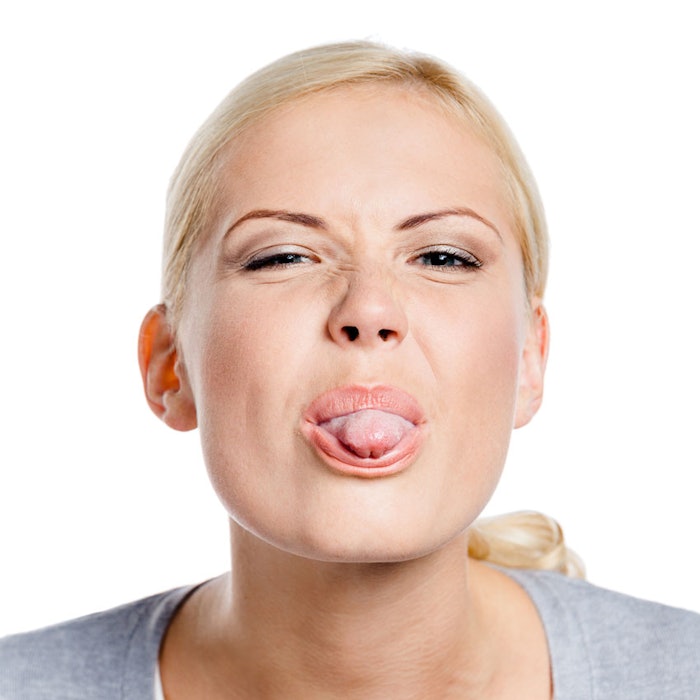 According to a recent patent application, the lactic acid bacteria Streptococcus thermophilus has been found to increase ceramide production in the skin. Ceramides are known to play an essential role in structuring and maintaining the water permeability barrier function of skin. However, with aging, the total ceramide content of skin, along with the skin's ability to function as a barrier, decreases.
This inventor notes that ceramide supplementation improves barrier function, fine lines and wrinkles. And that ceramide sphingolipids, most notably phytosphingosine, provide antimicrobial and anti-inflammatory activities. Further, sphingolipid levels have been observed to be notably low in cases of acne.
In relation, individuals troubled by acne have more Propionibacterium acnes in their follicles than others. The presence of this bacteria attracts white blood cells to the follicle. These cells produce an enzyme that damages the wall of the follicle, in turn allowing its contents to enter the dermis and cause inflammation. Streptococcus thermophilus, however, can control the overgrowth of P. acnes and thereby reduce the formation of acne.
The present invention takes all these factors and compiles them in the form of a probiotic stick for skin maintenance.
Probiotic stick for skin maintenance
U.S. Patent Application 20170157034
Publication date: June 8, 2017
Assignee: AM Klapper 
Disclosed in this patent application is an anhydrous mixture of biologically active probiotic bacteria for topical administration to the skin. In one embodiment, the mixture is packaged as a push-up tube. It is used for hydrating the skin, reducing and preventing fine lines and wrinkles, treating acne and decreasing skin inflammation.
The mixture provides for both the maintenance of probiotic bacteria in a non-proliferative state and colonizing the skin with biologically active probiotic bacteria. It offers advantages such as an all natural formula and easily applied stick format.
In one embodiment, the bacteria is selected from the group consisting of: Streptococcus thermophilus, Streptococcus salivarus subspecies thermophilus type 1131, Bifidobacterium longum, Lactobacillus paracasei and Streptococcus salivarius. In another embodiment, the mixture comprises at least one of: propylene glycol, glycerin, stearyl alcohol, sodium stearate, kaolin, Chamomilla recutita flower extract, myristyl alcohol, silica, astaxanthin and inulin.