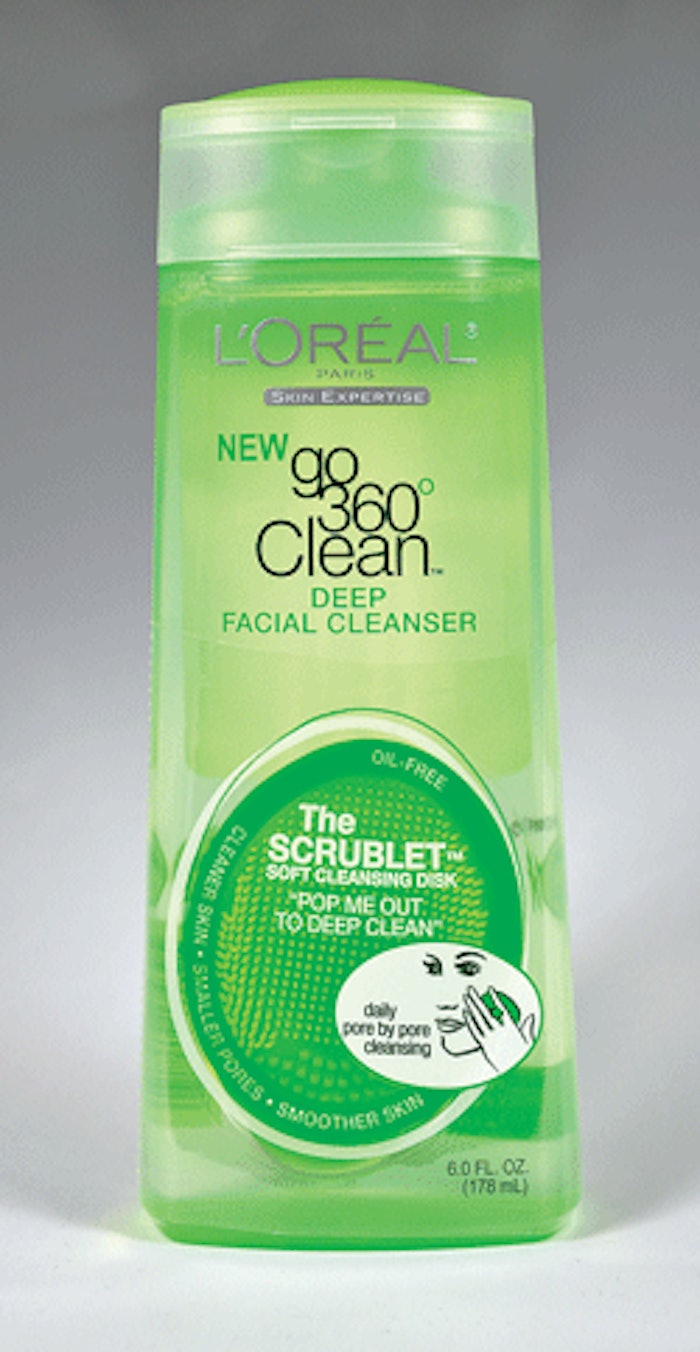 The most interesting aspect of this cleanser is the packaging. It is a basic cleanser based on sodium laureth sulfate and coco-betaine. PPG-5-ceteth-20 is used to help solubilize the salicylic acid and menthol.
Polyquaternium-7 provides conditioning while coco-betaine also imparts some skin softening properties. The 1% mark most likely is after the PPG-5-ceteth-20, as sodium benzoate is typically used at less than 1%.
Rather than adding abrasives directly to the formulation, a removable "scrubber" was attached to the bottle for the consumer to apply the cleanser. It is a clever take on an otherwise uninteresting formula.