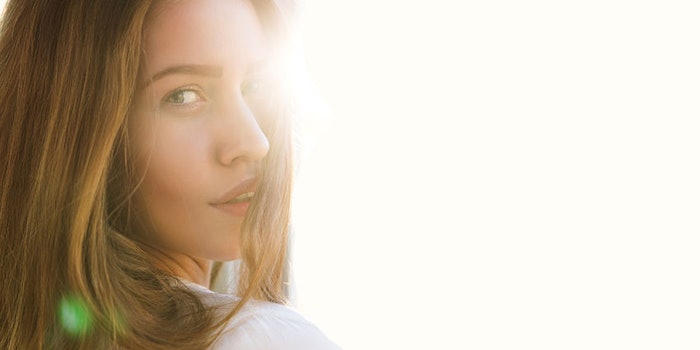 There is no denying that the skin microbiome has made its mark on today's cosmetic industry. With its close ties to wellness and overall health, consumers have latched onto the idea that it holds the key to skin health.
This is not necessarily untrue, but the "marketers are way ahead of the scientists. ... The reality is that we are just beginning to get anchored in some good concepts and ideas" on the relationship between bacteria and the skin's function and structure, according to Jon Packer, president, Centerchem. 
This month's Supplier Forum highlights some of these emerging scientific concepts; following are industry responses on how to apply the skin microbiome concept to personal care.
Related: [podcast] Mother Dirt on Formulating Approaches for the Skin Microbiome
Bridget Peabody, Marketing and Communications Coordinator—Croda Inc.
Consumers' growing interest in wellness is putting microbiome on the tip of everyone's tongue. We carry a fascinating, complex network around with us on our skin. The skin's microbiome is healthy bacteria, composed of well-balanced commensal, symbiotic and pathogenic microorganisms that strengthen the protective barrier on our skin, helping to limit harmful exposures to allergens, UV rays, pollution and other environmental toxins.
Microbes interact with skin cells by producing metabolites—i.e., proteases, lipases, ureases, etc.—and stimulating the immune system. An imbalance in the skin's microbiome is linked to many skin conditions such as acne, dandruff, eczema, rosacea and early signs of aging. When caring for skin, it is vital to limit the use of stripping ingredients and those with a more alkaline pH. Microbiomes prefer an acidic environment, a pH around 5 is ideal, so instead, consumers should reach for nourishing products that contain prebiotics, probiotics and lactic acid.
Croda offers a variety of ingredients that are gentle on skin and can help to protect the skin's microbiome. Cropure Mango Butter (INCI: Mangifera Indica (Mango) Seed Butter), rich in natural fatty acids, offers exceptional moisturizing, nourishing and emolliency benefits, making it a good addition to skin care and sun care formulations that soothe and protect.  
Newly launched, Crodarom Banana Flower EC (INCI: Glycerin (and) Water (aqua) (and) Musa Sapientum (Banana) Flower Extract) is derived from banana flowers, known to boast a very rich mucilage content. This natural vegetal nectar shows smoothing and hydrating properties and acts as a prebiotic agent. Thanks to its involvement in the microbiome balance, the banana flower protects the skin against external aggressions.
Finally, Sederma recently released Ecodermine (INCI: Glycerin (and) Lactitol (and) Xylitol), a prebiotic whose association of sugars restores the skin microbiota harmony by inducing commensal diversity and regulating the pathogenic population that helps to rebalance fragile, dry skin; such as the scalp.
Franziska Wandrey, Ph.D., Research and Study Manager—Mibelle Biochemistry
Traditionally, the pathogenic potential of microorganisms hosted on the human skin has put a medical emphasis on how to remove these organisms. However, research in recent years of the microbiome has revealed that microbes on the skin are a vital part of the host-microbiota symbiotic system and play important roles in maintaining skin health. A disruption of this skin ecosystem may not only influence diseases such as psoriasis or acne, but also skin aging, barrier function and well-being.
Under normal conditions, the microflora film protects the skin against other harmful bacteria or pathogens. As it is the skin's first barrier, this film is constantly stressed not only by factors such as UV light and pollution, but also by cosmetic treatments. Frequent washing of the skin, for example, can unbalance the skin's ecosystem. Therefore, the skin microbiota must recover from these threats on a daily basis.
To aid this microflora restoration, Mibelle Biochemistry developed Black BeeOme (INCI: Honey (and) Zymomonas Ferment Extract (and) Maltodextrin (and) Water (aqua)), an elixir that results from honey produced in isolated Swiss mountain valleys by an old, dark bee species. The honey is fermented with the bacteria Zymomonas mobilis to eliminate basic sugars. The remaining long chain sugars stabilize and promote the individual microflora of the skin. Thus, the ingredient has a prebiotic effect and restores the skin's natural microbiota following daily stress.
Clinical studies have shown that the fermented black bee honey promotes faster skin flora restoration as well as skin barrier recovery after washing. In addition, sebum production was shown to diminish, and skin uniformity was improved. When applied on a sheet mask, Black BeeOme showed a clear improvement of impure skin in volunteers living in urban, polluted areas after only 15 min of a single application.
Future Forums
To participate in a future Supplier Forum, contact Cosmetics & Toiletries assistant editor Brooke Schleehauf at bschleeh­­­­­auf@​allured.​com. Upcoming topics will cover:
Hair Repair on New Fronts (June)
Making Naturals Functional (July)
Approaches to Wellness Beauty (August)
Formulating Tips for Cross-category Products (September)
Formulating Sensitive Skin Care (October)