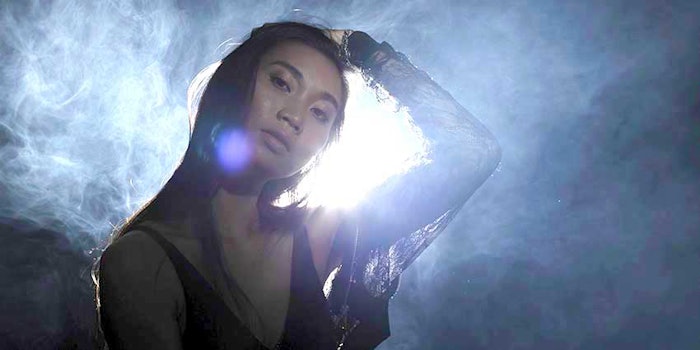 Protective personal care is not new, but accelerating consumer concern over premature aging and wellness has boosted the anti-pollution claim to one of the hottest, worldwide.
In this installment of the Cosmetics & Toiletries Supplier Forum, experts weighed in on new approaches to anti-pollution formulating, from expanded applications to fixes at a genetic level. Following are their responses. 
Olga Gracioso, Marketing Director, Sederma; and
Scott Cardinali, Sales Development Manager, North America—Croda
Air pollution is contamination of the indoor or outdoor environment by any chemical, physical or biological agent that modifies the natural characteristics of the atmosphere. The skin, being one of the first organs in contact with air, is exposed to numerous pollutants such as particulate matter, benzo[a]pyrene or ozone.
Over the past four years, many cosmetic products have been launched to protect the skin from these pollutants. Sources of pollution are diverse and new forms of environmental pollution are regularly discovered. For instance, blue light induced by our digital screens has been identified as harmful for the skin and can also be considered a pollutant.
Sederma developed Citystem (INCI: Glycerin (and) Marrubium Vulgare Extract), which provides a global solution against both environmental and screen-light pollution damage to the skin, to leave it looking smooth and flawless. Efficacy testing has shown the ingredient's ability to restore autophagic functions, which can be altered by pollution, in order to detoxify skin cells.
However, the fight against pollution is not only about protecting the skin from damage—it is also a global quest for a healthier lifestyle. As people are changing their consumption habits, the demand for healthy and eco-conscious products is taking the industry by storm. Citystem is a great example of how sustainability, safety and ethics can be true factors of innovation.
Croda has also been active in the pollution-protection front, and not only through its Sederma affiliate. The company's Optisol OPT-1 (INCI: Titanium Dioxide (and) Manganese Dioxide) technology was recently launched to deliver protection to the skin against multiple forms of environmental aggressors. It provides free radical scavenging and gaseous pollutant quenching, and can be incorporated into color cosmetics and tinted skin care formulations without whitening on skin, thanks to its natural beige appearance.
Consumers are increasingly concerned about the detrimental effects of pollution on hair. In response, Croda offers Keratec IFP PE (INCI: Keratin (and) Hydrolyzed Keratin (and) Water (aqua)) technology. Hair is a nonliving proteinaceous substrate, so biological anti-pollution effects are not needed; but other forms of protection are. Keratec IFP PE is a keratin derived active designed to help protect the hair from environmental strain. Capable of both penetrating the cortex and creating a shield on the surface of the hair, Keratec IFP PE provides a protective mechanism for maintaining the health and vitality of the hair fiber against such environmental insults as ozone, SO2, smoke and others.
Skin is a very efficient biological protective barrier against pollutants and environmental toxins. However, its natural ability to neutralize effects, detoxify and protect itself could be hindered in the face of constantly increasing air pollution, along with household items and foodstuffs loaded with ever-more toxins. On top of that, endogenous stress coming from today's 24/7-connected lifestyle also creates sources that disrupt the skin's homeostasis, inducing changes including premature skin aging, irritation and dryness, among others.
In view of this overload of aggressors and consequences, Clariant Active Ingredients intensively focused its research on offering solutions to all areas of pollution:
Environmental pollution is one of the major areas of concern when it comes to skin aging. Air pollution, in particular, is directly in contact with our skin and it contributes daily to aging. It is obvious that our cells are in constant danger of toxic influences from the environment, and thus need an efficient defense or detoxification system; fortunately, cells are able to produce enzymes that assist in the detoxification and removal of toxic substances. Interestingly, molecules found in plants of the Brassicaceae family are known activators of the cellular detoxification system.
Over time, environmental factors can also influence our body via an epigenetic mechanism. Epigenetics is based on the chemical modification of the nucleosome, which comprises the DNA and histone proteins; but changes to the epigenome are detrimental to cell metabolism. This is why air pollution should be analyzed for epigenetic effects.
In response, an artichoke extract was found to specifically protect skin cells against pollution-induced epigenetic changes. For complete protection against pollution, a cress sprout extract was combined with artichoke extract and encapsulated in a smart polysaccharide complex to form Depolluphane EpiPlus (INCI: Lepidium Sativum Sprout Extract (and) Cynara Scolymus (Artichoke) Leaf Extract (and) Pullulan (and) Sodium Carboxymethyl Betaglucan (and) Caesalpinia Spinosa Gum (and) Maltodextrin (and) Water (aqua)).
This new cosmetic active protects skin from urban pollution in a threefold manner over the course of three distinct timelines. Immediately, it shields the skin against particulate matter. In the short term, it fortifies the skin's own defense mechanism by activating detoxification enzymes; and in the long term, it protects the skin by preventing epigenetic changes that are caused by pollution.
Future Forums
To participate in a future Supplier Forum, contact Cosmetics & Toiletries assistant editor Brooke Schleehauf at bschleeh­­­auf@​allured.​com. Upcoming topics will cover:
New Concepts in Sun Care (April)
Microbiome Care and Protection (May)
Hair Repair on New Fronts (June)
Making Naturals Functional (July)
Approaches to Wellness Beauty (August)