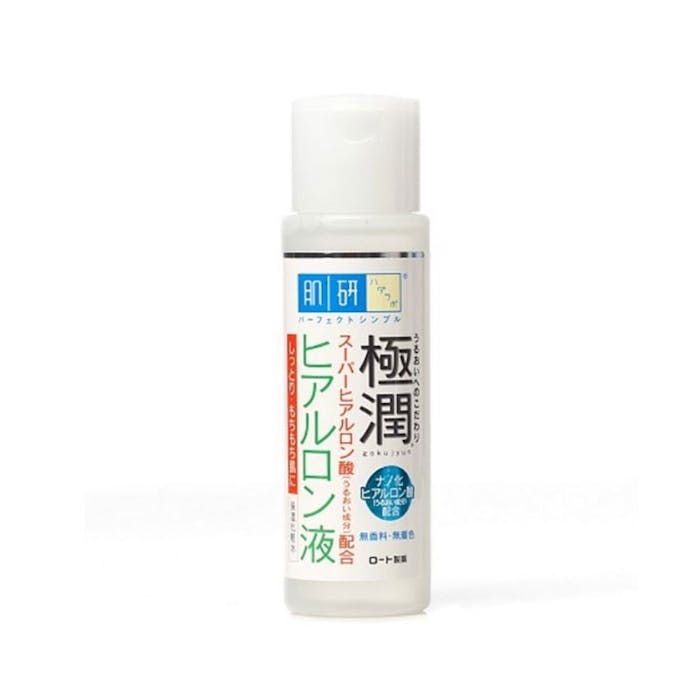 Makeup Alley
The Mentholatum Company's Hada Labo Goku-jyun Clear Lotion is a Japanese lotion that claims to instantly hydrate skin. It is also recommended as a foundation for the user's moisturizing routine in order to help prepare skin for the better absorption of subsequent products.
While clear in appearance, much like a toner or makeup remover, the lotion is designed for use as a stand-alone moisturizer or in combination with other products from the line, depending on the level of skin moisturization needed. Instructions for use include first removing makeup and cleansing the skin, then pouring a nickel-sized amount of the lotion into the palm and rubbing it between the hands to warm.
Then, using the Hada Labo patting technique, users are to gently pat it onto their face and neck until it is thoroughly absorbed. Once the product is fully absorbed, additional moisturizers or makeup can be applied.
The lotion is recommend for twice-daily use after washing the face. This column will review the ingredient listing for claims substantiation and functionality.
Base and Moisturizers
The formula is a water-based system containing the solvent butylene glycol and humectant glycerin, which has the ability to repair the skin barrier. Three derivatives of hyaluronic acid with different molecular weights are used to retain moisture and intensively hydrate the skin: hydrolyzed hyaluronic acid, sodium acetylated hyaluronate and sodium hyaluronate.
Surfactant, Thickening and More
Disodium Succinate is a surfactant, hydroxyethylcellulose serves as a thickening agent and PPG-10 methyl glucose ether is an emollient and skin conditioning agent. Finally, succinic acid serves as a buffer and fragrance, and the formula is preserved by methylparaben.
Conclusions
In my view, the ingredients in this simple formula support the claim of moisturization as well the preparation of skin for the better absorption of subsequent products.
Ingredients: Water (aqua), Butylene Glycol, Glycerin, Disodium Succinate, Hydrolyzed Hyaluronic Acid, Hydroxyethylcellulose, Methylparaben, PPG-10 Methyl Glucose Ether, Sodium Acetylated Hyaluronate, Sodium Hyaluronate, Succinic Acid
Source: http://hadalabousa.com/products/moisturizing/#prod3
Hada Labo Patting Technique