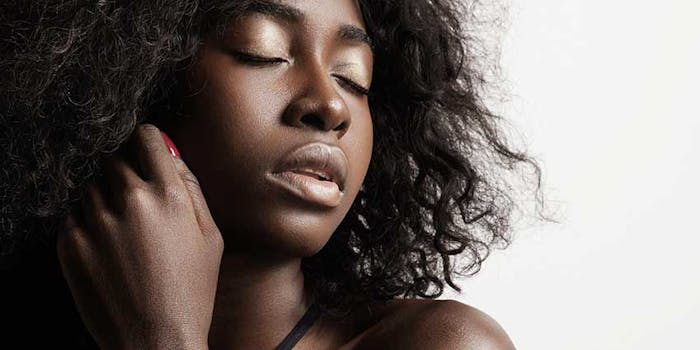 For many of today's consumers, personal care is just that—personal. If the cosmetics industry is striving to connect with these consumers, the formulations themselves must follow suit with pleasing product experiences that are not only novel, but effective.
In this installment of the Cosmetics & Toiletries Supplier Roundtable—which discusses formulating issues on a monthly basis—experts were challenged: What approaches can formulators take to create pleasant experiences?
Approximately one-half of the global population considers their skin to be sensitive. A common type of sensitive skin is just a slight discomfort and an overreaction to external stimuli; patients with such itchy skin seek mild soothing and calming formulations. In this connection, Mibelle Biochemistry has taken a completely new approach to finding actives for treating such skin by applying venom technology.
The venoms of spiders, snakes and scorpions contain hundreds of potent proteins and peptides that can actually have beneficial effects on our body if they are isolated from the deadly mixture of the venom. In collaboration with Venomtech, a U.K. company, we identified the protein APHC1 from the leathery sea anemone venom which can reduce the perception of pain in the skin.
A synthetic pentapeptide was designed in order to contain the active sequence of this sea anemone protein that inhibits TRPV1, which is the pain receptor that is present in skin. This pain receptor is overreactive in sensitive skin, which this leads to itching and stinging sensations caused by environmental stresses such as a hot climate and pollution. To ensure optimal stability and delivery into the skin, the pentapeptide (INCI: Pentapeptide 59) was incorporated into a soft sphere carrier system based on shea butter.
In vitro studies have shown that this cosmetic active—SensAmone P5 (INCI: Pentapeptide-59 (and) Hydrogenated Lecithin (and) Butyrospermum Parkii (Shea) Butter (and) Phenethyl Alcohol (and) Ethylhexylglycerin (and) Maltodextrin (and) Water (aqua))—efficiently inhibits pain receptor activation. In addition, in placebo-controlled clinical studies, the active reduced skin sensitivity upon irritation to give a relieved and more resistant skin.  
Most of the time, the 1,2-alkanediols—like 1,2-pentanediol, 1,2-hexanediol and 1,2-octanediol—are perceived as product protection aid. But at Symrise, we believe in their multifunctionality and their ability to interact with the emotions of consumers. Since the launch of Hydrolite 5 (INCI: Pentylene Glycol) in the cosmetic market in 1992, we have been exploring the universe of 1,2-alkanediols and have demonstrated a lot of their advantages. We have performed studies that showed how they awaken the senses for the pleasure of consumers. For example:
The skin feel: Last year, we published new data that showed how Hydrolite 5 was able to enhance the performance of cosmetic actives, but also how 1,2-alkanediols are able to enhance emotion. In a new patent, we described how Hydrolite 6 (INCI: 1,2-hexanediol) and Hydrolite 8 (INCI: Caprylyl Glycol), in combination with Vanillyl Butyl Ether (VBE), generate a warming effect without the side effects of VBE (such as burning, redness and a stinging sensation). The use of warming agents is really trendy to increase the user experience for comfort and efficacy sensations. In this context, Hydrolite 6 and Hydrolite 8 will allow pleasant sensations without side effects in a complex available as Thermolat (INCI: Vanillyl Butyl Ether (and) 1,2-Hexanediol (and) Caprylyl Glycol). We have also shown that Hydrolite 5 enhances the sensation of cooling ingredients.
The sight: Hydrolite 8, due to its ability to disperse pigments, improves the intensity of color in color cosmetics and improves the spreadability for a better user experience.
The smell: Symrise research has identified that Hydrolite 5 not only moisturizes the skin when it is incorporated in a fragrance, but also boosts the performance of fragrance by increasing the substantivity and the intensity for a long-lasting smell.
The 1,2-alkanediols are a complete toolbox for the cosmetics formulators. At Symrise, we see them as a door to fresh opportunities because we are not speaking just about product protection but about additional advantages our chemistries bring to formulations like enhancing emotion for a new user experience.
Future Roundtables
To participate in a future Supplier Roundtable, contact Cosmetics & Toiletries Assistant Editor Brooke Schleehauf at bschleehauf@allured.com. Upcoming topics will cover:
Full-spectrum Sun Protection (April)
Acne Care Solutions (May)
Formulating Softness and Shine in Hair (June)
How to Go Green and Remain in the Black—Case Studies (July)
Proxy Formulating: Using Alternative Ingredients (September)