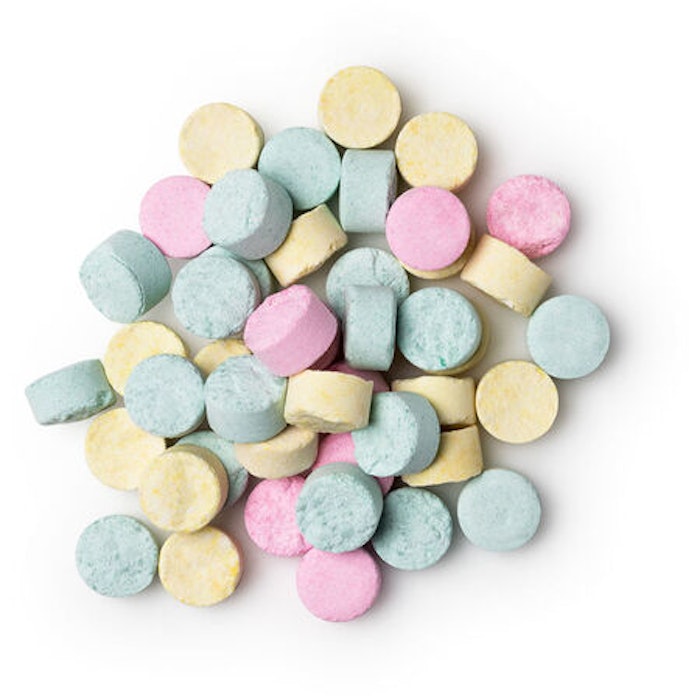 Lush has released its first oral care collection, consisting of toothpaste and mouthwash tabs and toothpaste jelly. Each product is vegan and costs $12.
Related: Gallinée Launches Prebiotic Toothpaste, Probiotic Supplement
Lush Refresher Toothpaste Tabs create a paste when crushed between teeth that can then be used to cleanse the mouth with a wet toothbrush. It is formulated with lime oil, kaolin, Brazilian orange and Sicilian lemon oils to cleanse and refresh. It uses almond essential oil for a sweet cherry-like flavor and menthol crystals for a cooling and refreshing feeling after brushing.
Lush also offers Toothpaste Tabs in Boom! (charcoal), Dirty (mint, neroli and lavender) and Sparkle (citrus) varieties.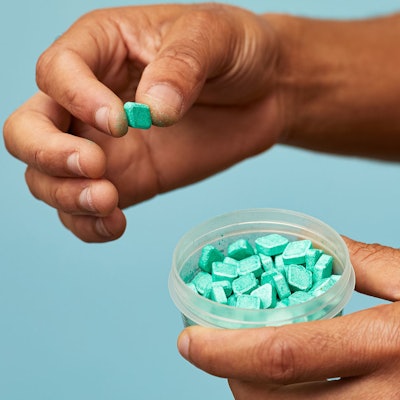 Mouthwash Tabs fizz like a mini bath bomb when placed on the tongue. It is recommended to take a sip of water, nibble the tab and swish before spitting out to freshen breath. The Mouthwash Tabs are available in Crème De Menthe, which uses peppermint powder, wild mint oil and menthol crystals, and Zing, which uses grapefruit, Litsea cubeba, Sicilian red mandarin oils, Himalayan rock salt, xylitol, stevia and menthol crystals.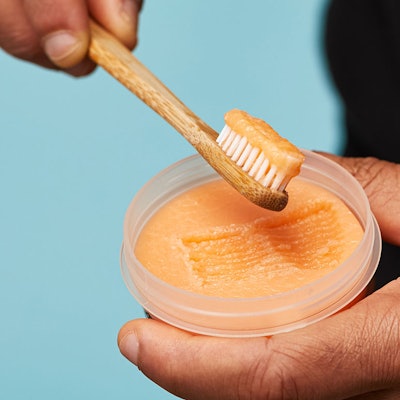 Soother Toothpaste Jelly uses clove bud and aniseed to cleanse and soothe the mouth with almond essential oil to provide a cherry flavor. Lush also offers Toothpaste Jelly in Plaque Sabbath (sweet and spicy licorice) and Cool (mint).
Lush's entire oral care collection is available at lushusa.com.