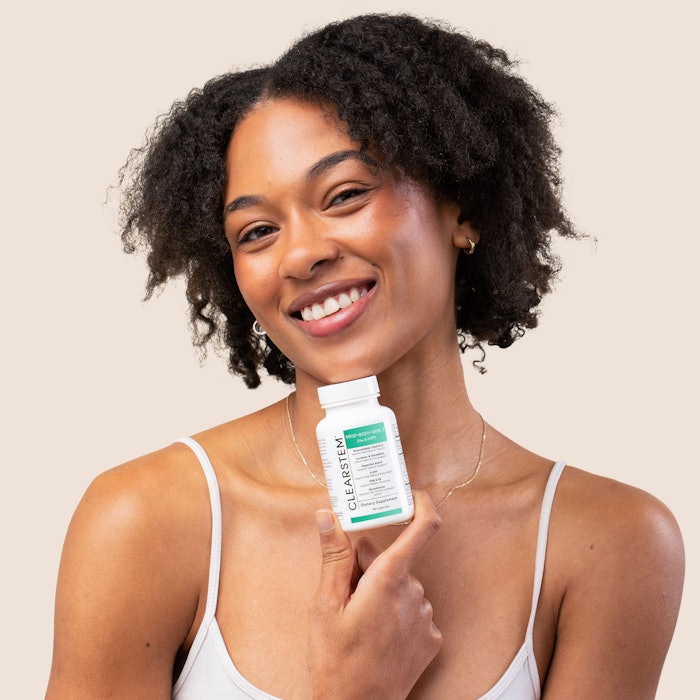 Clearstem has released the Mindbodyskin 2 supplement (No 5-HTP), a nutricosmetic for hormonal acne designed for people taking antidepressants, including SSRIs, antipsychotic medications or other mood stabilizers.
The ingredient targets oil, digestion, detoxification, PMS and hormones simultaneously to address breakouts in several ways. According to the company, It also pairs digestive support with multiple liver detoxifiers while hormones are being balanced for calmer skin in 7-10 days.
Related: Could CBD Sustainably Solve the Natural Acne Care Conundrum?
The formula combines DIM, vitamin B5, bio-available vitamin A, glutathione, turmeric, milk thistle and digestive enzymes to optimize digestion and detoxification while regulating the hormones that lead to acne, per the company. The company highly suggests removing all pore-clogging ingredients from your skin makeup products to achieve better results.
By producing this nutricosmetic, the company aims to allow people the option to stop taking pharmaceutical drugs to combat acne.