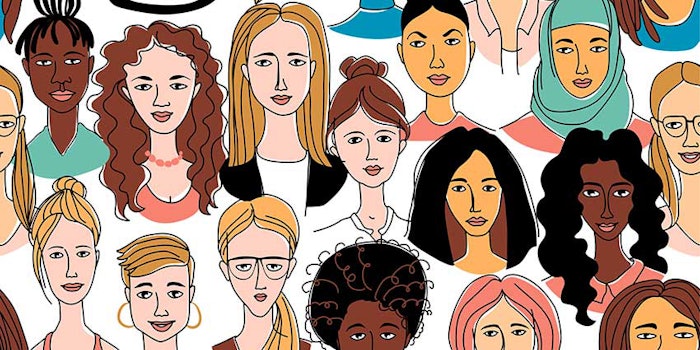 BASF Care Creations has incorporated several of its ingredients and concepts under the theme, "Your Beauty: Simplified, Inclusive, Personalized," for its North American spring 2020 launch. These include a textured hair concept, a scalp microbiome ingredient and concept formulations comprised of multifunctional ingredients to simplify beauty routines.
Recently: BASF Curates Care Creations for Consumers
As previously featured, the spring launch includes HerCare formulas, Scalposine (INCI: Glycerin (and) Water (Aqua) (and) Sarcosine) detox, Hydrasensyl Glucan Green (INCI: INCI: Water (Aqua) (and) Beta-Glucan) and an additional eight natural formulations.
The eight chassis formulations are naturally derived and boast simple ingredient lists that enable easy customization to meet quickly approaching launch timelines. Consumers with sensitive skin tend to look for products with simple ingredient lists to easily scope for potentially irritating ingredients. According to BASF, the key to effective and simple formulations lies in multifunctional ingredients and gentle, natural surfactants.
Previously: BASF Customizes Face and Hair Care Formulations
"Skin and hair care have shifted toward targeting the individual as well as specific beauty needs. One size does not fit all," said Farheen Qadir, business director, BASF Personal Care Solutions, North America. "Another growing trend we are seeing is simplified skin care routines and the rise of multifunctional products that save time and keep ingredient lists shorter. Our new products meet these exact needs."
For more information, contact BASF Care Creations.