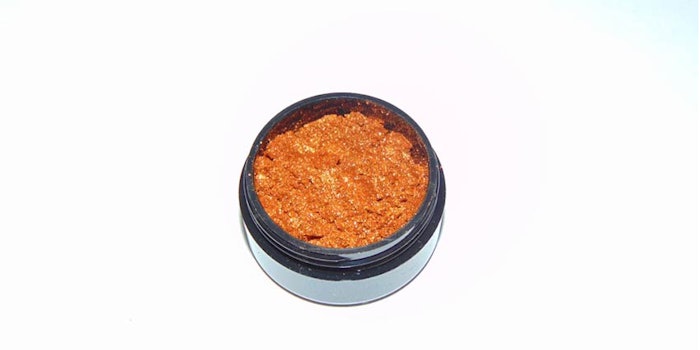 Eckart will launch its new effect pigment, Syncrystal Supernova Orange, at in-cosmetics Global 2019.
The orange pigment was developed with the company's latest coating technologies, creating a strong pearl effect and intense color.
Syncrystal Supernova Orange also aims to provide excellent skin feel and extreme hiding power, and is based on synthetic mica for color cosmetic and personal care. The product builds on Syncrystal Supernova Red, launched in 2018.
During the event, Eckart will showcase diverse application samples for color cosmetics and personal care, in an effort to demonstrate the product's versatility.
in-cosmetics Global will be held April 2-4, 2019 in Paris.