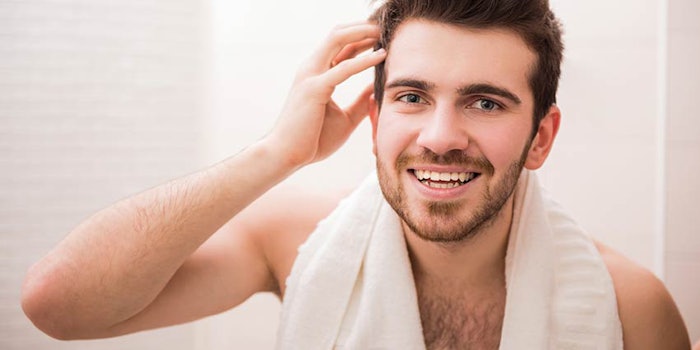 A recent launch from Naolys targets men's anti-aging skin care needs; MReload Sequoia (INCI: Sequoia Sempervirens Leaf Cell Extract) harnesses the antioxidant and firming properties of sequoia trees for cosmetic products aimed at men and intended to strengthen skin and limit signs of aging. 
Formulations including MReload Sequoia are meant to decrease both deep and superficial facial wrinkles and crow's feet; regulate inflammation; and reduce the formation of free radicals with fortified antioxidant protection. The ingredient also works to densify skin and strengthen its barrier through moisturization—this results in reportedly "recharged" skin with a more youthful appearance.
Related: At First Blush: An Overview of the Male Cosmetics Market
Clinical testing by the company found that after 28 days of using the natural ingredient, the total surface of wrinkles was reduced by 21%, while the number and length of wrinkles were reduced by 14% and 19%, respectively. Of the study's 22 men—aged 41-60 years old with varying skin types—57% said that their skin looked younger and 61% said that wrinkles appeared to be reduced.
Naolys recommends concentration starting at 0.5% and use in products such as creams, oils, masks, serums and essences.