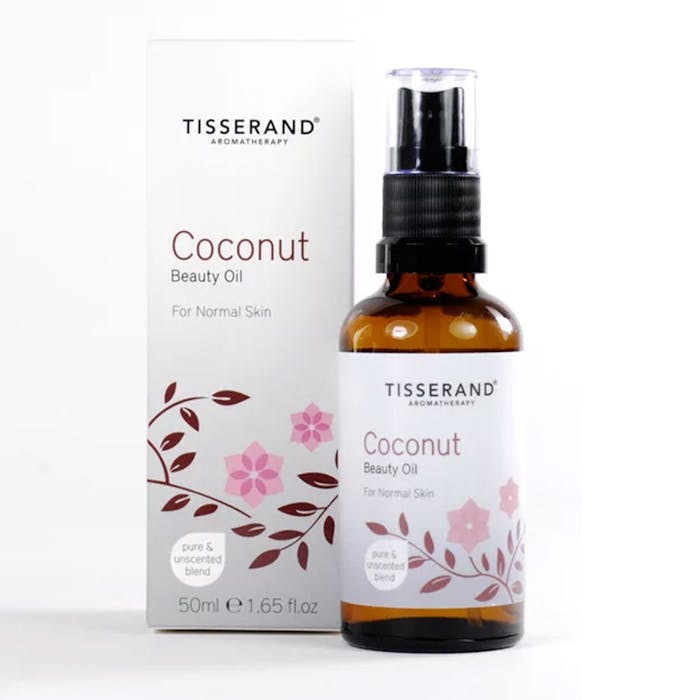 Tisserand Coconut Beauty Oil is described as a light-textured oil, rich in nourishing triglycerides and antioxidants. It claims to leave dry, normal or combination skin types soft and supple and the hair silky smooth. The oil is extracted from the flesh of the African coconut. Benefits within the formula are declared to be: 100% natural, fragrance-free, containing vitamin E, cruelty-free and suitability for vegans.
The instructions for this product recommend applying three to four drops onto the fingertips and massaging gently into the face and neck areas. Alternatively, users can warm three to four drops of oil in the hands and work slowly through damp hair.
This column will review the ingredient listing for claims substantiation and functionality.
Caprylic/capric triglyceride (CCT) is a liquid mixed triester of glycerin and caprylic and capric acids. Frequently, fractionated coconut oil, derived by a physical separation process, is confused for CCT (also known as glyceryl tricaprylate/tricaprate).
Capric (decanoid acid) and caprylic (octanoic acid) acids are saturated medium-chain fatty acids naturally present in coconut oil. The fatty acids have been separated, fractionated and then re-esterified with glycerol, forming new, standardized oil with different physical properties. The skin feel of this oil is drier, less "greasy" than raw, solid coconut oil. CCT is highly stable, as its fatty acids are saturated. Vitamin E is added as antioxidant.
In my view, the ingredients in the formula support its claims of lightness yet nourishment and conditioning for both skin and hair.
Ingredients: Caprylic/Capric Triglyceride (Coconut) oil, Tocopherol (Vitamin E).