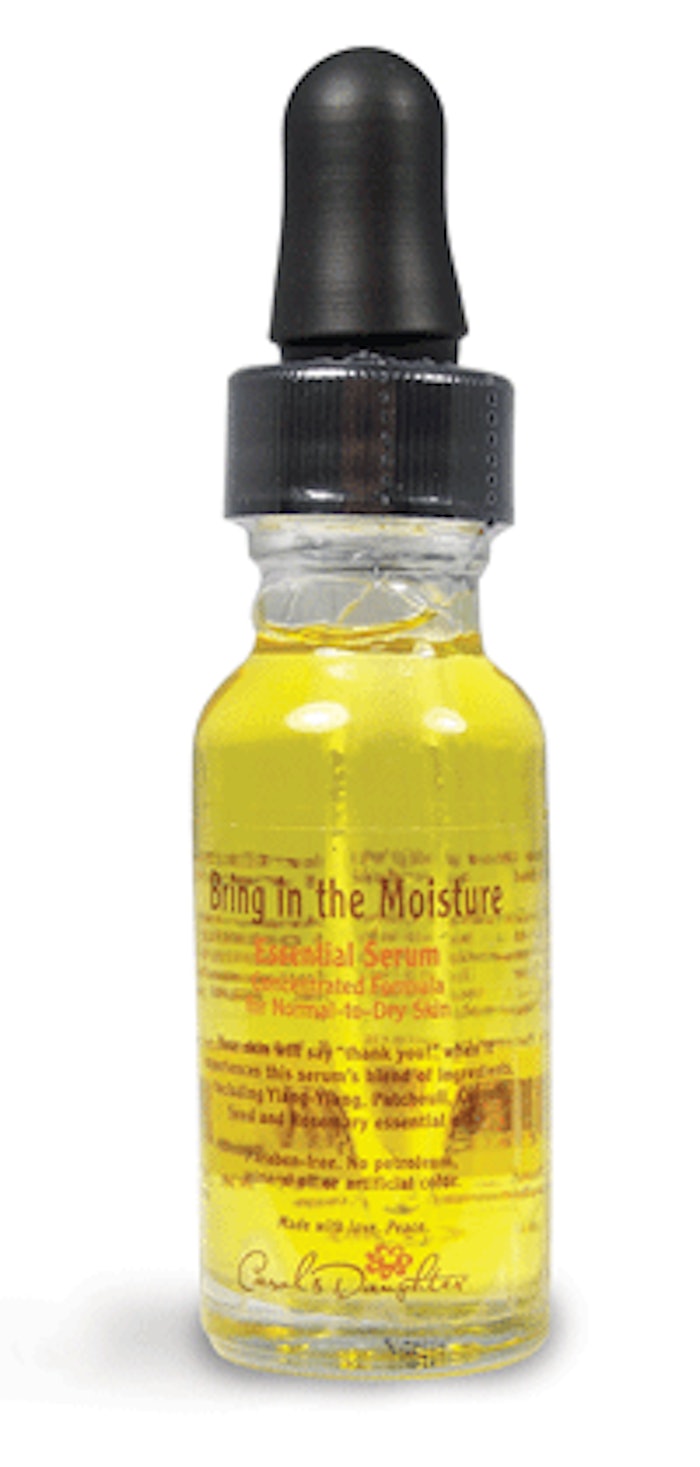 This serum is little more than a mixture of natural oils, and while there is nothing revolutionary about the product, it does follow the strictest definition for natural. The serum does not contain synthetic fragrance but rather an essential oil complex of ylang-ylang, patchouli, peppermint, fennel and marigold to impart fragrance to the product.
The product formulators likely chose avocado as the primary oil for two reasons—cost effectiveness and sebum compatibility. Of the natural oils having fatty acid components similar to human sebum, avocado oil tends to be lower in price. Jojoba oil is also well-known for being miscible with sebum but is, on average, twice the cost of avocado oil. In addition, sweet almond oil has a higher level of oleic acid than avocado oil but is slightly more expensive. Incidentally, the ability of the oil to lubricate skin in a sebum-like manner is what supports the product's claim to "bring in the moisture."
The serum also contains wheat germ oil, which is beneficial due to its omega-6 and omega-3 fatty acid content. However, wheat germ oil is heavier and it could make the serum greasy if added at significant concentrations. This author therefore believes the wheat germ oil to be incorporated at less than 1%.
The claims promote the formulation to be free of parabens and triclosan—which are not unexpected since its anhydrous form would not likely pose a potential risk for contamination. Most of the fatty components of the oils are unsaturated and susceptible to lipid peroxidation. Therefore, a potent antioxidant would reduce the potential for rancidity in the serum.
*The viewpoints expressed in this column are those of the author and do not necessarily reflect those of Cosmetics & Toiletries.