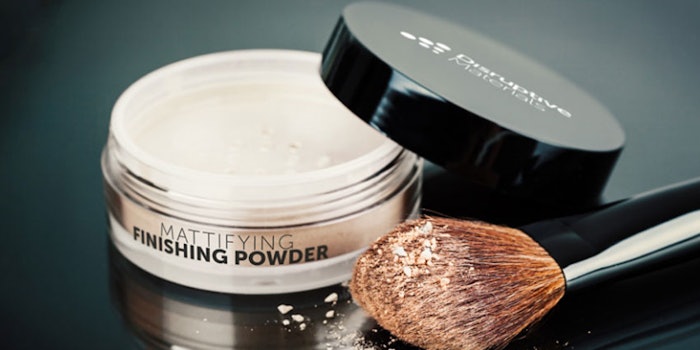 Many cosmetic materials generally absorb sweat and oil on the surface, leaving a shiny or oily appearance on skin. According to Disruptive Materials AB, the porosity of its magnesium carbonate ingredient prevents this effect, leaving skin dry and fresh.
Upsalite, as stated, is an amorphous porous magnesium carbonate with many capabilities; including releasing actives and absorbing moisture and lipids. Studies have shown the material absorbs excess sebum inside its pores, leaving the skin matte and providing a dry and fresh feeling for up to 9 hr.
Selfie-ready, Upsalite has proven to show no photo flashback. In mattifying powders, it creates a soft focus effect to blur imperfections such as fine lines and pores. In addition, in dermatologic testing, it was found to be non-irritating—scoring 0.00 on the irritation and dryness index by independent cosmetic test labs.
For more information, visit the Disruptive Materials AB website.