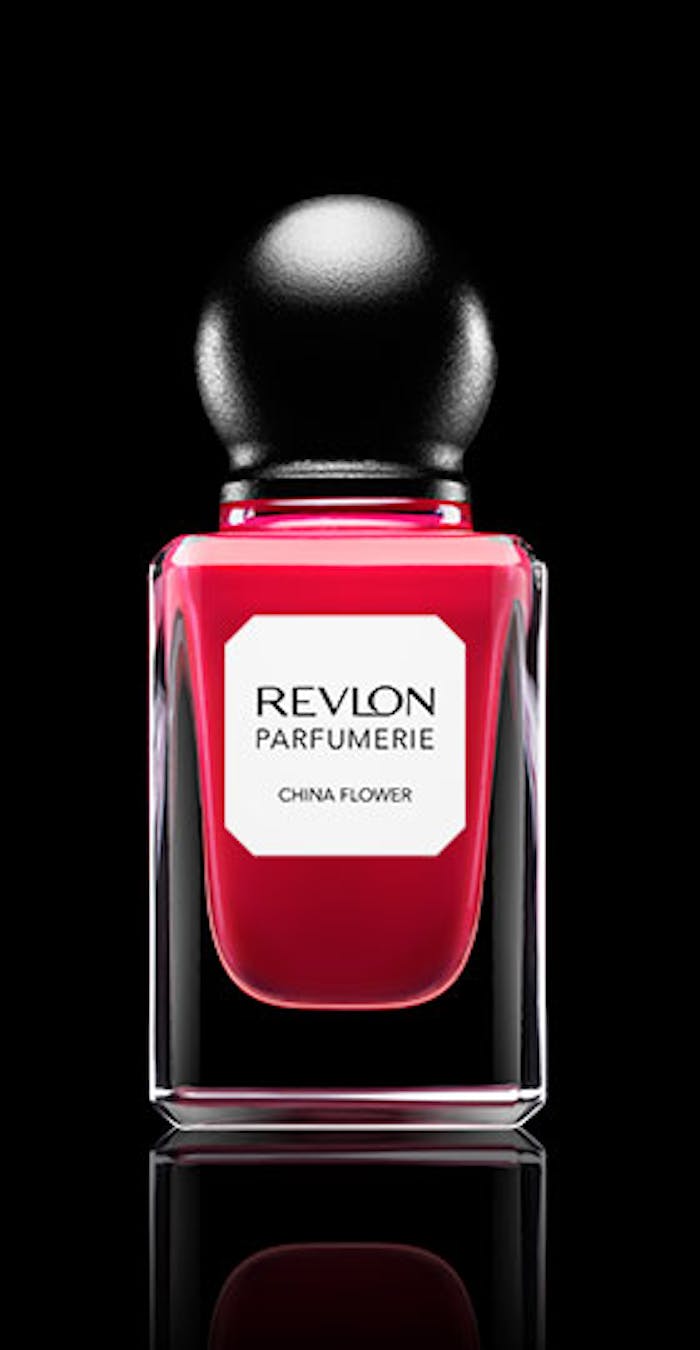 I used to think that scented nail polish was created for "tweens," but not anymore with the launch of Revlon's Parfumerie Scented Nail Enamel, available in 24 scented shades. "Intoxicating Colors. Irresistible Scents. A whole new way to experience color," claims the company. The polish is packaged in a unique apothecary-style bottle and cap. This column will review the ingredient listing for functionality and claims substantiation.
Nitrocellulose is a durable film-former that is solubilized in the solvents ethyl and butyl acetate and isopropyl alcohol. Polyethylene terephthalate is the chemical name for glitter. Acetyl tributyl citrate and triacetin are plasticizers for the cellulosic film that helps to reduce chipping. Stearalkonium bentonite and serica are thickening agents.
PPG-2 dimethicone is an emulsion stabilizer and dimethicone adds shine. Tetrabutyl phenyl hydroxybenzoate is an antioxidant. Polyurethane-11 increases durability for long wear properties and is likely the basis for the "fragrance lasts all day" claim. Citric and malic acid are pH adjusters. Mica, titanium dioxide, iron oxides, yellow 5 lake, ferric ferrocyanide, aluminum powder and bismuth oxychloride are the opacifying agents and colorants.
Mentha piperita (peppermint) oil is an essential oil and contributes to the fragrance/ scent. Tribenzoin is also a fragrance ingredient and can be a masking agent as well for some of the solvent odors. Since fragrance is not listed in the ingredient deck, I am not sure how the various colors seem to coordinate the shade name with a specific scent, i.e. Orange Blossom, Lavender Soap, Ginger Melon, etc.