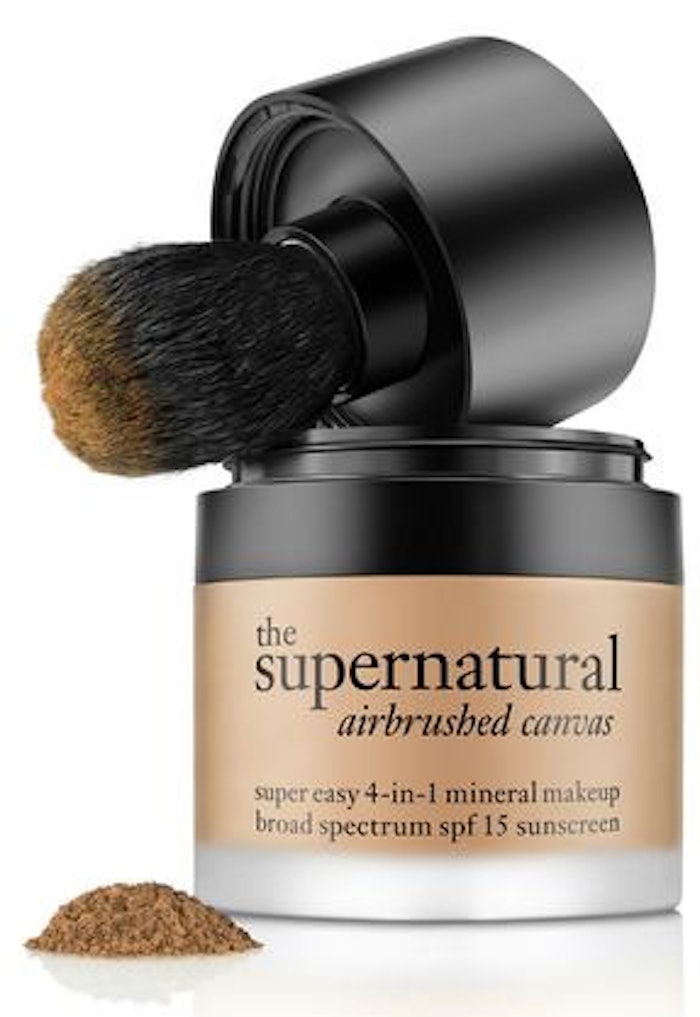 After the holidays have wreaked their havoc, many people strive to begin the new year with a new outlook and a flawless face. Philosophy's Supernatural Airbrushed Canvas SPF 15 features "convertible" pigments that offer "buildable" coverage from light to heavy. Available in three shades, the foundation claims "to conceal, camouflage and protect" in an oil-free, talc-free and fragrance- free formula. This column will review the ingredient listing for functionality and claims substantiation.
The active ingredient that provides SPF 15 coverage is zinc oxide. The pigments that provide coverage and skin tone are aluminum hydroxide (also referred to as hydrated alumina), bismuth oxychloride, mica, titanium dioxide (which also contributes to the SPF, but is not claimed as an active) and iron oxides.
The binding agent is triethoxycaprylylsilane, a lightweight silicone derivative. Silica helps keep the powder free-flowing and lightweight for the "silk to satin" finish. The preservatives are caprylyl glycol, phenoxyethanol and sodium dehydroacetate.
Similar to other mineral makeups in its composition, the ingredients in this product support the claims made for it.