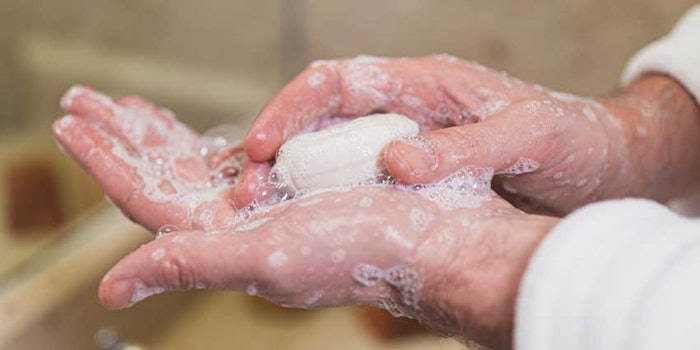 Stephenson is supporting the fight against COVID-19 with the increased production of its mild soap-free syndet base, Syndopal.
Related: Nanovetores Group Highlights Hand-washing Ingredients
With soaps, cleansers and antibacterial products a necessity to preventing the spread of COVID-19, Syndopal, which is based on sodium cocoyl isethionate, hydrogenated vegetable oil, water (aqua), polyglyceryl-4 laurate, glycerin and tetrasodium glutamate diacetate, can help meet the increased demand for cleansers. The product's pH of 5.5-6.5 is also mild enough for sensitive skin.
In addition, it is sulfate-free and applicable for not just hands, but also hair and can be used in shampoo and conditioning bars. Stephenson explains its extruded soap noodles, glycerin and liquid soap bases provide effective cleansing through ionic properties, which are essential for killing viruses including the coronavirus.
Previously: Stephenson Delivers Syndet Base, Minus Equipment Headache
"The company is now experiencing a surge in client demand right across our range of soap bases, as hand washing increases around the globe; and [it] is certainly something we're ready for," explains Sales and Marketing Director James Clews. "The sales process can carry a long latency as with soap products, it can take several months to arrive at its destination. We're certainly hearing lots of questions around capacity and are we ready to scale up when we need to."
For more information, contact Stephenson Personal Care.