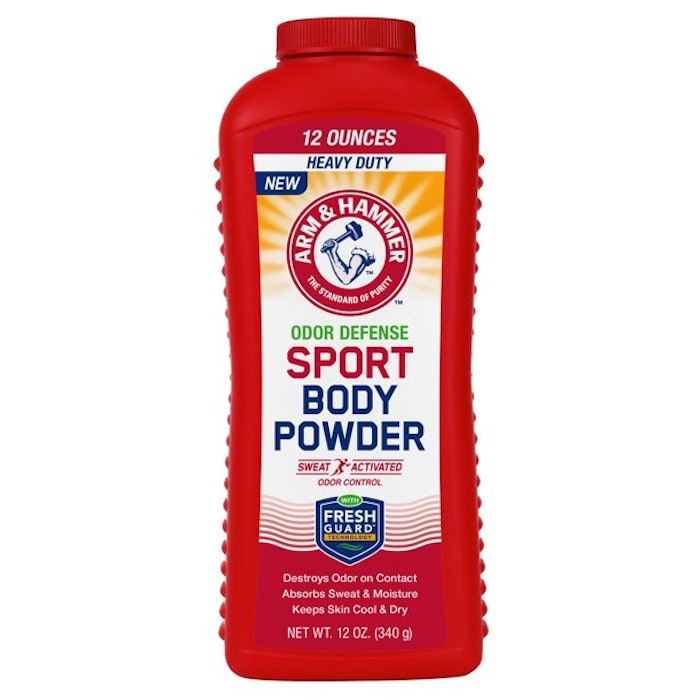 Coming this month (May 2022) to Wal-mart and Amazon, Arm & Hammer's new Sport Collection is said to harness the power of the brand's Fresh Guard Technology and combine the well-known odor-absorbing effects of baking soda with other odor-neutralizing ingredients. The products are designed to provide "heavy duty" odor defense for active people and their sports equipment.
The Sport Body Powder (retailing at $7.47) absorbs sweat and moisture, and the Fresh Guard technology reportedly destroys odor caused by sweat. It also keeps the skin cool, dry and comfortable, and has a fresh, invigorating scent. The Arm and Hammer spray powder is described as lightweight and breathable, is talc-free and goes on clear.
The brand's Sport Gear & Shoe Refresher Spray (retailing at $7.88) freshens sports equipment that is not easily washed as well as footwear.
Ingredients: Sport Body Powder: Zea Mays (Corn) Starch, Sodium Bicarbonate, Tricalcium Phosphate, Fragrance (Parfum), Silica, Benzethonium Chloride.