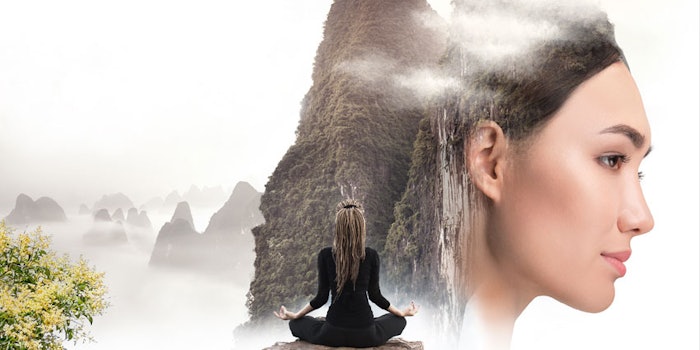 Lubrizol Life Science - Beauty (LLS Beauty)
Lubrizol Life Science—Beauty (LLS Beauty) promotes glowing, healthier-looking skin with its Oxylance (INCI: Glycerin (and) Water (
Aqua
) (and) 
Ligustrum Lucidum 
Seed Extract) advanced botanical ingredient, which reportedly exemplifies 'yoga-like' effects.
Recent: Lubrizol's Kelco-Care Diutan Gum Wins Silver Innovation Award
Oxylance is an extract of Ligustrum lucidum, which was sustainably sourced and extracted through the company's eco-friendly Phenobio subcritical water technology. According to the LLS Beauty, the ingredient mimics the genetic adaptations of Tibetans to low oxygen conditions and imparts yoga-like oxygenation effects, resulting in increased oxygen supply to the skin. This combats signs of aging such as a dull, unhealthy appearance to create a healthier-looking complexion and overall improved appearance.
In vivo results showed the ingredient increased skin oxygen levels similarly to yoga; supported more glowing and radiant skin after 28 days; and reduced crow's feet and skin roughness by up to 68% and 32%, respectively. The clinical study also showed improved feelings of happiness similar to a yoga session and an overall healthier-looking complexion for a "yoga-skin" look.
"After a yoga session, we feel more relaxed, full of gratitude and bursting with vitality. The effect is one that even makeup artists try to mimic," said Bianca McCarthy, Ph.D., global marketing manager for active ingredients at LLS Beauty. "Now, with the Oxylance advanced botanical ingredient, consumers can experience glowing, radiant 'yoga skin' any time of the day."