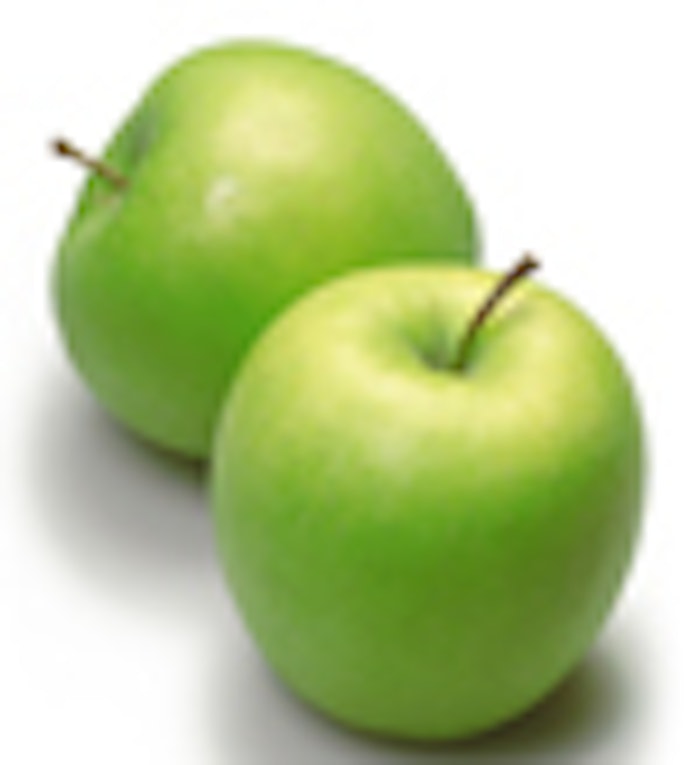 Val de Vire Bioactives (France) has named TRI-K Industries Inc. as its exclusive US distributor. Val de Vire specializes in the production of raw materials from cider apples. According to the company, France is a leader in the growth of cider apples, producing approximately 250,000 tons per year. While most commonly used for cider production, international research has shown that the cider apple has many nutritional, health and cosmetic properties.
Dedicated solely to cider apple extracts, Val de Vire is the second largest cider producer in France. Their extraction process preserves the native, active properties of cider apples and allows total traceability from orchard to finished product. For the cosmetic industry, Val de Vire produces extracts with a high microbiological quality. Capturing the distinctive properties of cider apples, which are high in polyphenols, Val de Vire has created Pomaceo, a line of active ingredients that enhance skin health and appearance.
The Pomaceo ingredients are 100% natural apple extracts and do not contain preservatives. Made up of highly-concentrated apple antioxidants, the product range provides benefits such as antiaging, anti-inflammatory, skin firming and smoothing, slimming and UV protection. Additionally, the polyphenols found in cider apples are known to act as a natural remedy for hair loss.