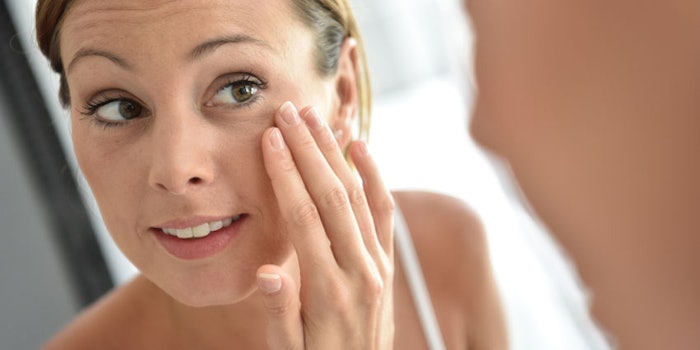 Research by P&G published in the International Journal of Cosmetic Science reveals that niacinamide (Nam) and Ceratonia siliqua (carob) (CS) extract enhance the retinoid response of retinyl propionate in vitro.
According to the article abstract, the activity of a vitamin A ester, retinyl propionate (RP), was tested alone and in combination with Nam and CS in an RARα reporter cell line and in keratinocytes. The combination of RP with Nam and CS showed a higher retinoid response than RP alone in both models.
See related: The Latest and Greatest in Skin Rejuvenation: NAD+
The authors hypothesized that Nam and CS enhanced RP's activity by modulating its metabolism to trans-retinoic acid via increasing nicotinamide adenine dinucleotide (NAD+) pools and inhibiting the reduction of retinal (RAL) back to retinol. These findings could be used to enhance the efficacy of products to treat photoaged skin.
See related: Nicotinamide Can Protect Skin Cells From UV-Induced Damage