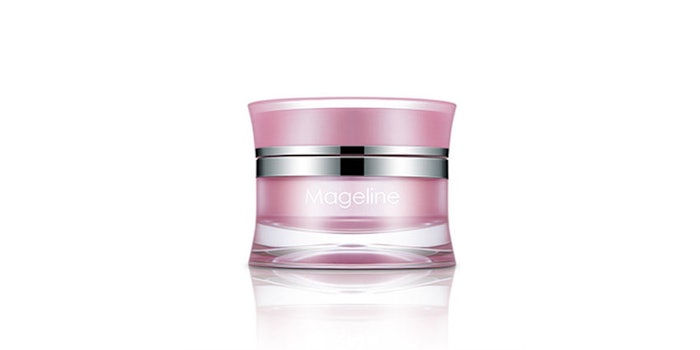 photo credit: Mageline International
Based in WuHan, China, fast-growing e-tailer Mageline International has developed its Fairy Eyes Cream prestige skin care product featuring snail secretion filtrate.
Rich in six peptides, the product replenishes collagen and contains a variety of plant essences to improve the circulation of eye-area blood vessels, lift sagging eye bags and eliminate dark circles and puffiness.
Ingredients include: Water (aqua), Glycerin, Schizosaccharomyces, Rhodiola Rosea, Crithmum Maritimum, Vitamin C, Biosaccharides-3, Beta-glucan, Lonicera Japonica, Sodium Hyaluronate, Ceramide 3, Saccharomyces Cerevisiae, Hexapeptide-11, Butyrospermum Parkii, Lycium Chinense, Trichosanthes Kirilowii, Oenothera Biennis, Snail Secretion Filtrate.
Mageline, a Gold Benefactor supporter of the IFSCC, is a premier manufacturer of prestige skin care and cosmetics. With manufacturing plants in Shanghai and Yichang, the social e-commerce brand has reached a value of US $1 billion in just five years. The company also is rapidly expanding into Europe and the S.E.A. region.
For more information, visit the company website.