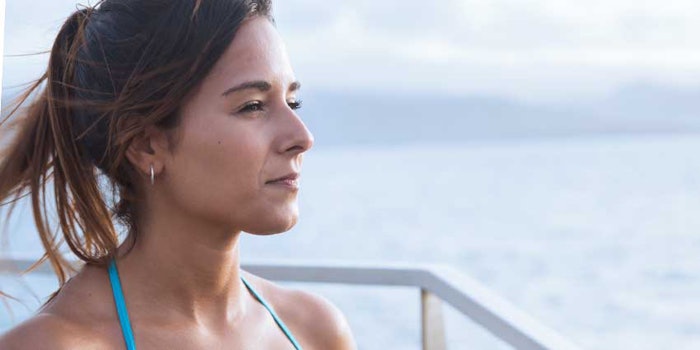 Clariant hopes to stop skin aging at its source—a recent ingredient launch targets skin care buzzwords chronoaging, photoaging and inflammaging all at once to preserve and rejuvenate youthful skin.
Derived from kelp, Epseama (INCI: Glycerin (and) Water (aqua) (and) Laminaria Japonica Extract) targets a key regulator—nc866, a long noncoding RNA—that can help induce premature aging if its levels drop. By increasing nc866 production, signs of aging such as wrinkles, skin roughness and skin dehydration all reportedly improve; it is also said that epidermis thickness is enhanced, collagen IV degradation is prevented and the epidermis and dermis are better connected.
Related: Sugar-based Neutralizer Clears Away Irritant Labels
Nasolabial wrinkles—located on either side of the mouth—were reduced by 19% in volume over weeks of use of the ingredient in a clinical trial; spots decreased and skin moisture levels increased by 10% and 14.2%, respectively.
Epseama was used to create Sc[ai]turalist–Seamless Rejuvenating Cream, a silky day cream that combines the ingredient's rejuvenating properties with Herbex Korean Ginseng Extract (INCI: Butylene Glycol (and) Water (aqua) (and) Panax Ginseng Root Extract) to create a holistic, well-aging product. Clariant also recommends Epseama be used in "avant-garde" anti-aging products, along with nasolabial anti-wrinkle and lip contour products.
Epseama launched at in-cosmetics Global, held in Paris April 2-4, 2019. There, it was recognized with the silver Active Ingredients BSB Innovation Award.