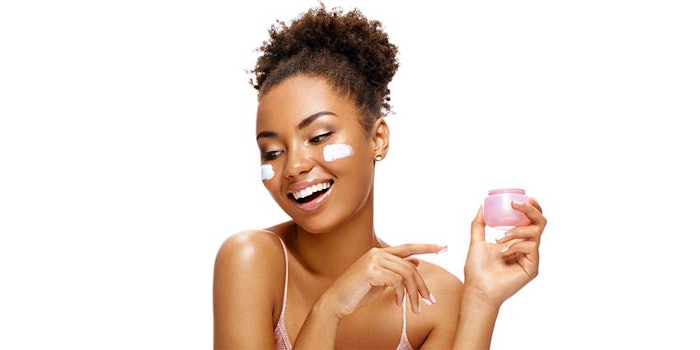 Geltor has announced the debut of HumaColl21, a human collagen created for cosmetics formulations, produced with zero animal inputs.
The company claims the innovation, set to be unveiled at in-cosmetics Global 2019, is the "first of its kind commercial human Type 21 collagen," selected for its strong biocompatibility with human skin cells. Benefits include improved skin collagen content, wrinkle reduction, firming and tightening, improved elasticity and moisturization/hydration.
HumaColl21 is currently a key ingredient in ACH's Ageless Real Eye Cream for the Face, a Korean anti-aging face cream manufactured by Kolmar Korea.
The sustainable fermentation process of these proteins enables production anywhere in the world, using a fraction of the land, water and time required to process animal collagen. (Most collagen for consumer products is sourced from the skin and bones of factory-farmed pigs and cows.)
"There are so many naturally occurring proteins with incredible functions outside of the current animal ecosystem," said Geltor co-founder and CEO Alex Lorestani. "Our goal is to spearhead the use of bioactive proteins like collagen across new categories. HumaColl21 opens the door to not only better results, but a better overall process that can safely be used across beauty, the food and beverage industry, and beyond."
in-cosmetics Global 2019 will be held April 2-4 in Paris.