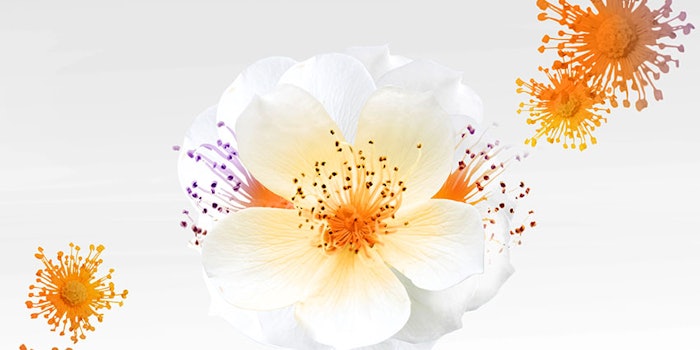 Vitalab
Skin firmness and elasticity are reportedly improved through the use of a sustainable active from Vitalab that stimulates proteins to energize skin and delay aging. 
Vita Rosalience (INCI: Not Available) targets the GDF-11 protein in both young and aged skin cells in order to boost energy in skin; this is done by increasing the PGC1 alpha protein and mitochondrial mass. This activity is meant to positively affect longetivity genes and promote collagen synthesis, sparking anti-aging benefits.
The ingredient is based on the somatic embryos of Japanese rose (Rosa rugosa), which is known for its hardiness and resiliency. Clincal testing found it to leave skin smoother and more toned and compact, with reduced wrinkle depth.
Vitalab recommends use at 0.5%. The ingredient will be shown at stand C79 at in-cosmetics Global, to be held in Paris from April 2-4, 2019.