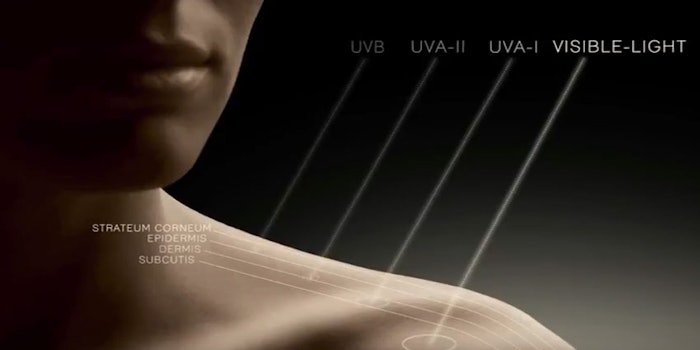 Hallstar
Hallstar has launched Micah (INCI: Not Available), a new anti-aging technology, which was awarded silver under the innovation category at in-cosmetics Global 2017.
To start, the ingredient suppresses and protects skin against reactive oxygen species or free radicals in UVA, unlike antioxidants. To test the impact of micah on UVA-induced ROS, inflammatory cytokines and DNA damage, a study was conducted at the Dead Sea & Arava Science Center at Ben Gurion University.
Additionally, it extends protection to visible spectrum, which is a potential resource for ROS generation. Micah also provides broader spectrum FR prevention.
This ingredient is colorless in a formula, is oxidatively stable and photostable and does not interfere with normal metabolism.