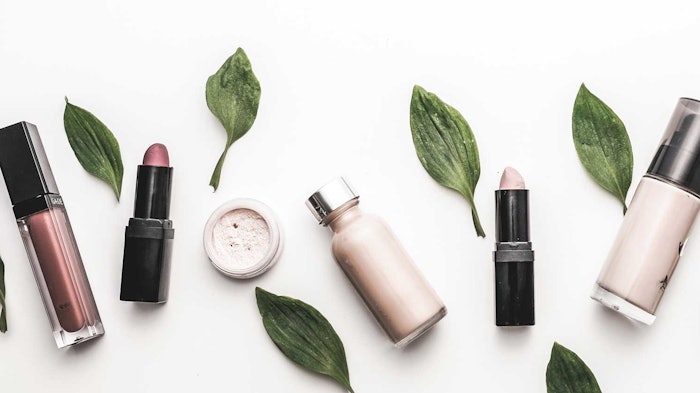 DSM highlights a range of base formulas, branded as Biofusion, that feature Tilamar PDO with NØØVISTA (INCI: Propanediol), a multifunctional transparent liquid that acts as a sensory enhancer, solvent, humectant and preservative booster, all while respecting the balance of the skin's microbiome, as previously reported. 
According to the company, the ingredient is the first made-in-Europe cosmetic grade of 1,3-propanediol bio-sourced completely from non-GMO and palm oil-free feedstocks. Rather, it is derived from the fermentation and purification of rapeseed plants. Merging multiple benefits into one, eco-conscious solution, the ingredient is said to transform self-care routines and contribute to the future of the planet.
See related: DSM's 'Microbiome-friendly' PDO: Tilamar PDO with NØØVISTA
The Biofusion range includes Watermelon Scrub, Soft Care Mousse Foundation, Moisturizing Lip Ink and Skin Care Fluid, all built upon Tilamar PDO with NØØVISTA. The watermelon scrub (91.2% natural origin) imparts a refreshing texture, adding hydration to skin to impart a soft, supple feel. The product comprises only 10% water, is reportedly stable, releases actives gradually and contributes to sebum reduction.
The mousse foundation (98.3% natural origin) provides a soft, lightly textured foundation. It gives a naturally blurred, nude skin feeling and relaxes facial lines and wrinkles. The moisturizing lip "ink" (85.3% natural origin) is designed to make lips feel soft with a deeply moisturizing formula that gives lasting, intense color. Finally, the skin care fluid (97.5% natural origin) is said to deliver a light, creamy, smooth texture and natural, lasting care for skin.