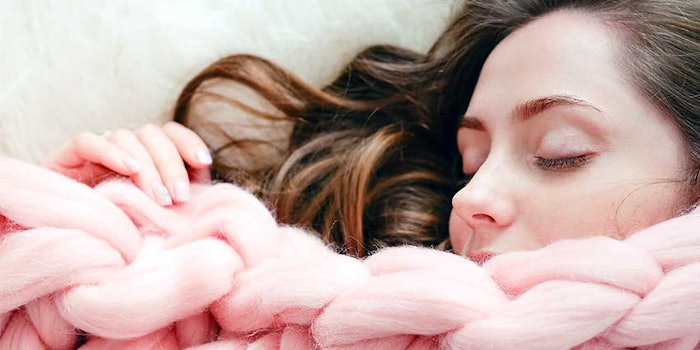 Gattefosse
Emulium Dolcea MB (INCI: Cetearyl Alcohol (and) Glyceryl Stearate (and) Jojoba Esters (and) Helianthus Annuus (Sunflower) Seed Wax (and) Sodium Stearoyl Glutamate (and) Water (Aqua) (and) Polyglycerin-3) is Gattefossé's latest natural o/w emulsifier to provide optimal sensory performance alongside natural gelling agents and emollients.
Related: Microbe-activated Oxytocin and Renewable Sunscreen: Ingredient Winners Announced
Emulium Dolcea MB builds stable emulsions that present smooth white textures with reportedly immediate and long-lasting moisturizing power up to 48 hr.
Presented in a hydrated pellet form, the ingredient can be added to the aqueous or oil phase. Emulium Dolcea MB is ideal for formulators looking to market a strong sensory signature characterized by extreme softness in products.
The ingredient is COSMOS-approved and can be used in organically certified, vegan and readily biodegradable formulations.
In addition, Emulium Dolcea MB has won the Bronze Innovation Award in the Functional Ingredients category at in-cosmetics Global Awards 2020.
"The composition of Emulium Dolcea MB has been designed to make it easy to use in all situations," said Vincent Hubiche, global applications manager at Gattefossé. "Every component of this emulsifier plays a critical role to ensure stability. In formulations, it stabilizes the oil-water interface but also deploys in the aqueous and oil phases to both bring support to the emulsion and give a recognizable sensory impact. We have formulated many different kinds of products, from light fluid lotion to high oil-content rich butter in conditions known to challenge stability. We hope Emulium Dolcea MB will help natural formulators gain time in their development projects."
"In cosmetics, we all know that naturalness and biodegradability are no longer just a trend but a matter of responsibility," said Flora Bollon, product leader at Gattefossé. "However, formulating fully natural emulsions is not that simple. Emulium Dolcea MB has been developed to make formulations of natural cosmetics effortless, with a composition carefully chosen to contribute towards biodegradability. The textures obtained are not only robust but they also surprisingly have an extreme softness and a moisturizing capacity that is perceptible to the user."
For more information, contact Gattefossé.