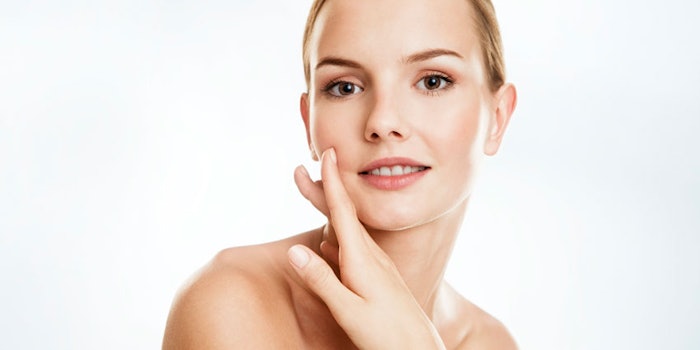 Oxiteno's Oxismooth line is COSMOS-certified and comprises three green emollients produced from renewable raw materials. The company featured these and other technologies during in-cosmetics North America, held Oct. 22-23, 2019, in NYC.
As a surfactant company, Oxiteno has its hands in the agrochemical, coatings, personal care, home care/industrial and other markets. For personal care in particular, it showcased its previously launched Oxismooth line of silicone alternatives for skin care, sunscreens and hair care formulations.
According to the company, the line was developed in response to market trends for products that provide sensory experiences such as as high spreadability, low tack, smoothness and silkiness. The ingredients are non-occlusive, preservative-free, dermatologically tested, easy to handle and cold processable.
The line includes:
Oxismooth CP (INCI: Isoamyl Caprate-Caprylate);
Oxismooth CO (INCI: Isoamyl Cocoate); and
Oxismooth ST (INCI: Isoamyl Stearate).
In addition, the company showcased its conditioning agent, Oxisense S 0440 (INCI: Not Available) and the rheology modifier, Oxiflow S 6800 (INCI: Sorbeth-450 Tristearate (and) Water (and) PEG-9 Cocoate (and) PEG-32 Distearate (and) PEG-175 Distearate).
Cristiane Canto, global head of business for home and personal care, said Oxiteno's presence at in-cosmetics North America reflects the company's positioning to work in partnership with customers to produce customized solutions. "We are always attentive to market needs and trends around the world to develop solutions aligned with customer and final consumer needs—such as products with differentiated sensory properties and more sustainable."
For more information, contact Oxiteno or visit them at booth B10b.