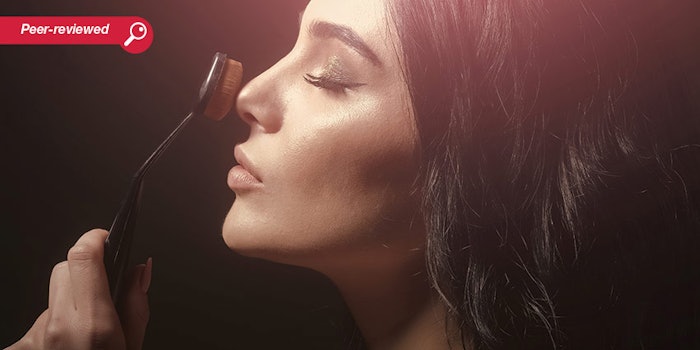 Read the full article in the March 2021 digital edition. . .
Technology and science continue to improve the quality of our lives. Consequently, opportunities to use novel technologies and materials, and to implement tools of the beauty industry, will multiply.
Today, cosmetic brands face the challenge of providing consumers with increasingly interactive and new, personalized experiences. The days of general beauty products are over. Formulae personalization is the key—the next generation of beauty experiences will be specifically tailor-designed for modern consumers. Artificial intelligence algorithms will enable brands to offer product recommendations based on consumers' physical characteristics such as skin tone, physiology or facial shape; and based on individually marked preferences for makeup products. (For more on personalization, turn to Page 26).
Market strategies are offering dynamic experiences as well. Now, products can be multipurposely applied, providing new experiences and effects similar to those achieved in a salon or makeup artist's studio; or the illusion of such.
"Clean," blue and sustainable beauty concepts are perhaps less innovative but still very fashionable—particularly refillable products. Everything is becoming refillable, from deodorants and cleansers to concealers and lipsticks. For these concepts, product containers become an object of luxury in the bathroom. Consumers buy the box and a refill with a subscription for refills sent regularly.1, 2
In this fast-paced market, the color segment is driven to become a pioneer in disruptive innovations, agilely proposing new products as consumers' needs are uncovered and validated, and identifying future concepts. This column explores modern product formats to meet today's consumer needs, along with approaches to formulate them.
Multifaceted Performance
Today's makeup performances must be outstanding, especially under the spotlight of social media. Consumers are also becoming more sophisticated, mimicking techniques used by backstage makeup artists, and they have, at their fingertips, easy-to-use, at-home kits with all the tools, e.g., for perfectly groomed brows and defined eyes. These kits typically include an assembly of brow powders with a double applicator; transparent holding wax and a brush to set brows; precision mini tweezers for "on-the-go" grooming; and powder eye shadows to contour and define the eyes.3
Similarly, multifunctional color correctors are fused into one stick with two texture layers and three application areas—specifically designed to mask imperfections in skin tone, eye contour and lips. At their core, the sticks incorporate a central formula enriched with a soft focus powder to produce an even appearance on the skin surface. The outer full coverage shade conceals color imperfections such as dark circles, pigmented spots and slight redness.4 A close look at the ingredient list reveals that both the core and outer textures have the same base structure made of branched chain esters such as polyglyceryl-2 tri-isostearate and isononyl isononanoate; and waxes, such as polyethylene wax and Cera microcrystallina (microcrystalline wax). The only difference is the presence of pigments in the outer layer.
Non-transfer Anhydrous and W/O Systems
Considering the pandemic, in terms of product development, several brands have shifted from colors and trending effects to more practical efficacies. Non-transfer products, for example, that are compatible with mask-wearing are "must-haves" today. (For more on transfer-proof cosmetics, turn to Page 36.)
. . .Read more in the March 2021 digital edition. . .
References
Hughes, S. (2019, Jul 6). The best refillable lipsticks. Guardian News & Media Ltd. Available at: https://www.theguardian.com/fashion/2019/jul/06/best-refillable-lipsticks-sali-hughes
Wearewild.com. Wild UK. (Accessed on 2020, Dec) https://www.wearewild.com/
Kit Sourcils Pro Perfect Eyes & Brows Palette. Clarins. (Accessed on 2020, Dec): https://www.clarinsusa.com/en/kit-sourcils-pro-perfect-eyes-brows-palette/C050106018.html
Fix It: 2-in-1 Prime & Conceal Face-Eyes-Lips. Dior.com. (Accessed on 2020, Dec): https://www.dior.com/en_ie/products/beauty-Y0929570-fix-it-2-in-1-prime-conceal-face-eyes-lips