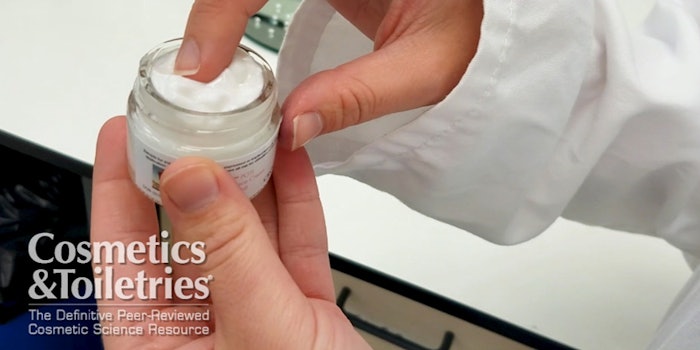 Texture and flow modifiers are fundamental ingredients to give consumers unique sensory experiences.
Here, Holly Jones, applications scientist at Croda, showcases a nonionic w/o emulsifier that is 100% bio-based and provides an alternative to traditional PEG-based systems. It can impart the appearance and benefits of a w/o system with the preferred sensory feel of an o/w system.
Jones also demonstrates rheology modifiers to gel oils and control viscosity for various product formats.
Watch now: