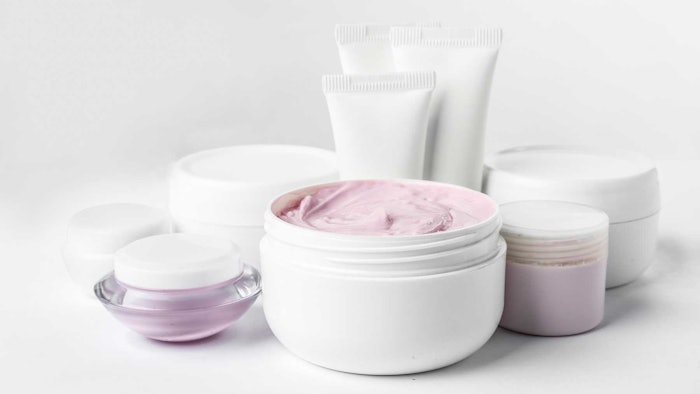 A recent report by MarketsandMarkets projects the cosmetic preservatives market will reach US $562 million by 2027, growing at a CAGR of 6.5% from 2022. The forward integration of major chemical companies is cited as one of the most significant factors driving this increase.
See related: Inolex Expands Alkylhydroxamic Acid Tech Patent Portfolio for Cosmetic Preservation
Lotions, facial masks, sunscreens and scrubs are reported as the fastest-growing segments for cosmetic preservatives in terms of value and volume. The growth of these segments is attributed to rising awareness of skin care, easily accessible global products, exposure to global trends and the ever-increasing presence of social media. 
Phenol derivatives, in particular, are expected to grow with the highest CAGR. According to the firm, this is due in part to their gentle, non-irritating nature and the fact that they do not emit formaldehyde. The compounds also are reported to offer advantageous biological properties such as antioxidant, anti-cancer, anti-inflammatory, antidiabetic, anti-obesity and antibacterial properties.
See also: Water Activity Strategy Boosts Microbial Stability and Barrier Function
North America was the second-largest region in terms of value for cosmetic preservatives market and third-largest market for cosmetic preservatives, in terms of value and volume. Growth of the cosmetic preservatives market in North America can be attributed to the presence of leading cosmetic manufacturers such as Ashland Global Holdings, Inc., and International Flavors & Fragrances, Inc.
Globally, according to the firm, the major players in cosmetic preservatives include: Ashland Group Holding Inc. (U.S.), BASF SE (Germany), Arkema S.r.l. (Italy), Symrise AG (Germany), Clariant AG (Switzerland), Salicylates and Chemicals Pvt. Ltd. (India), Chemipol (Spain), Evonik Industries AG (Germany), International Flavors & Fragrances Inc. (U.S.), Sharon Laboratories (Israel), Brenntag AG (Germany), Thor Group Ltd. (UK), Dadia Chemical Industries (India), Gujarat Organics Ltd. (India) and ISCA UK Ltd. (UK).