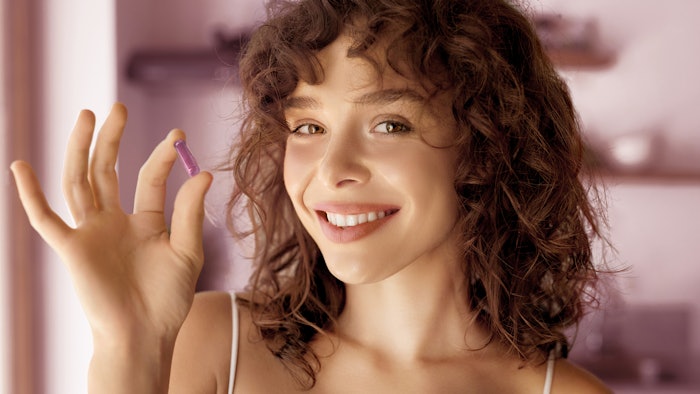 Symrise has announced the launch of a line of bioactives for its diana food brand. The Beauty from within product range addresses the nutricosmetics market and offers benefits in skin anti-aging, brightening and hair and nail care.
The line is composed of naturally sourced bioactives, such as collagen type I, vitamins C and A and polyphenols from various fruits. 
According to Symrise, the Acerola fruit contains bioactive compounds and is one of the richest sources of natural and native vitamin C which supports skin elasticity in the Beauty from Within line. further, Cranberry, blueberry, aronia, acai, bilberry, blackcurrant and strawberry extracts or juice powders provide natural sources of polyphenols and help prevent skin aging and brightening the skin in the line.
Related: 2023 Beauty Ingredient & Packaging Trends + Launches
Nathalie Richer, global health business leader, Symrise Food & Beverage, commented:  "The new range shows how Symrise is delivering the best nature has to offer to serve consumers' evolving needs. We will continue seeking for additional natural and sustainable sources of inspiration to deliver innovative solutions."