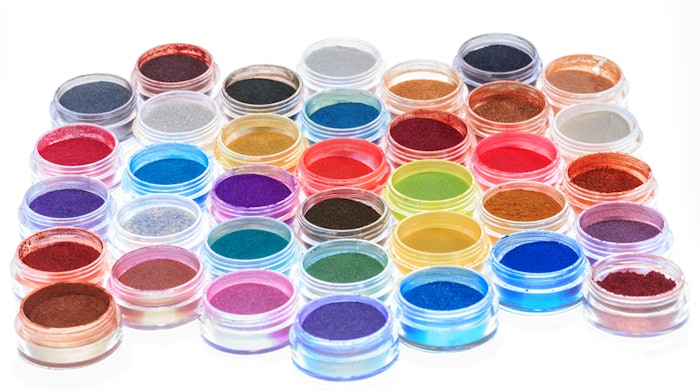 Sun Chemical has launched the global cosmetics color trends program for 2024, Youtopia, that includes two chapters of new seasonal trends: Rooted and Distilled. The annual program aims to forecast upcoming beauty trends with colors, textures, effects and vegan formulations.
Related: Sun Chemical Debuts Glitter Pigments and Natural Mica Pigment
The seasonal trend story for spring/summer 2024, Rooted, consists of tones found in nature and calls for self-expression to bring fulfillment, or Youtopia.
Kristina Brueggemann, marketing manager color cosmetics, Sun Chemical, said: "Youtopia defines a state of mind, growth, and peace... The program consists of eight finished formulas and 16 virtual colors, brought to life with effect pigments, textures and new shades."
This color palette incorporates Sun Chemical's color travel effect pigments from the Reflecks MultiDimensions collection and Flamenco Summit family of high chroma pearlescent effects for an unexpected pop of color.
Distilled, the second chapter, focuses on autumn/winter 2024. Emulating the essence of water, it brings a sense of serenity with neutral tones displaying a subtle tint of color, soothing textures and dynamic effects. Ranging from holographic to soft, shimmering effects, Distilled mimics sunlight reflecting off water.
The Distilled palette features Sun Chemical's recently launched Flamenco Summit Orange (INCI: Not Provided), based on natural mica. Making its debut in the Blushing Mist shade, the technology provides a rich, clean orange color and bright reflectivity.