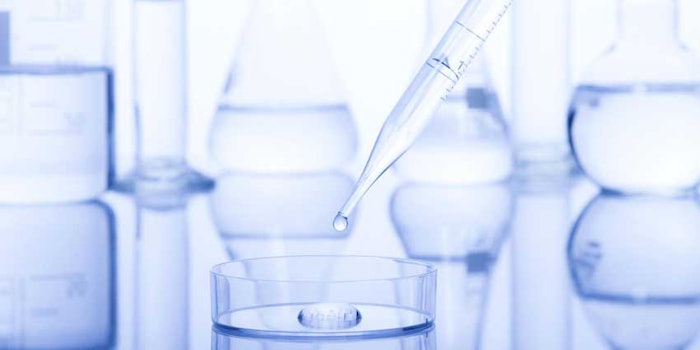 Croda
Croda has published updated data for its Super Refined Benzyl Alcohol, a high purity aromatic alcohol suitable for use as a preservative, solvent and viscosity-reducing agent.
Previously: Sederma Restores Natural Hair Color with Silverfree
The Super Refined Benzyl Alcohol is designed to offer very low benzaldehyde and peroxide levels. It also meets the requirements for injectable use.
Recent data shows the active's low impurity profile allows for additional benefits such as enhanced stability under room temperature conditions; improved stability for the incorporation of active pharmaceutical ingredients (APIs); and a high level of analytical clarity.
According to the company, from a drug stability standpoint, this means not only improving overall drug recovery, but also minimizing any potential formation of problematic by-products that could compromise drug and product integrity. Furthermore, the active is multi-compendial, adhering to the USP/NF, Ph. Eur. and JP monographs.