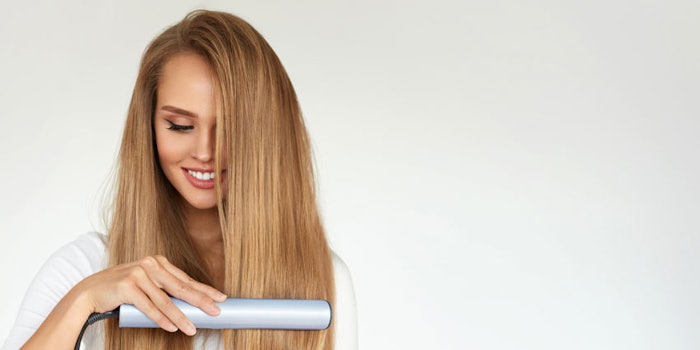 Givaudan Active Beauty has developed a vegan biomimetic silk with applications for protecting hair against thermal and chemical damage, among others.
Derived through the white biotechnology process of fermentation, Silkgel (INCI: Not Provided) was featured for its hair care benefits during SCS Formulate in Coventry, UK, on Nov. 12, 2019. As the company reports, the ingredient responds to consumers' increasing concerns over the impact of their choices on the planet, and aligns with the choice to go vegan or opt for plant-based lifestyles. In fact, globally, vegan beauty launches more than doubled in the last five years, reports Mintel.
The new biomimetic silk is said to act as a natural "twin" silk in both skin and hair care. Produced using plant starch as natural source for energy, it repairs and protects hair from pollution. It also maintains hair color thanks to its film-forming properties, nourishes the hair and improves smoothness.
Kristin Schacht, product development manager for biopolymers at the company, said: "The use of vegan silk yields outstanding benefits. The biodegradable polymers built a layer around the hair fiber that protects them from thermally or chemically induced structural damages.
"Additionally, vegan silk is proven to repair damaged hair fibers by regenerating their structure. Furthermore, in hair dye applications, it can prevent premature color fading. Silkgel is a powerful ingredient due to its cosmetic benefits and also because of its sensoriality, as it adds texture and leaves a silky touch as soon as it's applied."
Based on its protective properties, the ingredient also imparts anti-pollution effects by facilitating the removal of carbon particles from hair during rinsing and washing. At 4%, the ingredient enables the removal of 71% of PM2.5 after a simple water rinse and at 2%, it removes 83% of PM2.5 after a shampoo rinse.
For more information, contact Givaudan Active Beauty or visit the company at booth 531 during SCS Formulate.