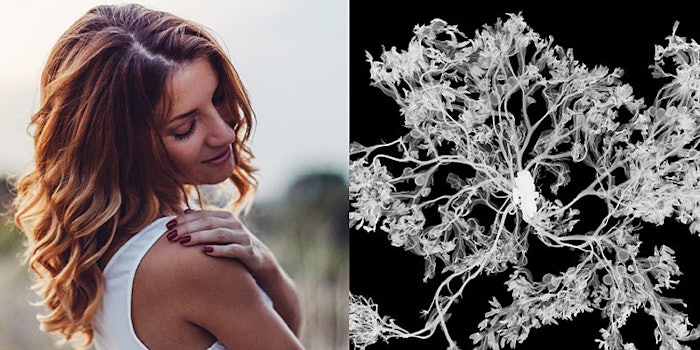 BASF Care Creations
BASF Care Creations will introduce concepts, formulations and ingredients for personal care at the 2021 California Society of Cosmetic Chemists (CASCC) Suppliers' Day.
Previously: BASF Wins 2021 Safer Choice Partner of the Year Award
Some of this year's reveals include: Naturally Styles, Novel Natural Textures and the recent launch of Seanactive (INCI: Water (Aqua) (and) Fucus Vesiculosus Extract (and) Gluconolactone (and) Xanthan Gum (and) Sodium Chloride).
Seanactiv Bioactive
This bioactive is based on the marine algae Fucus vesiculosus and according to the company, works in three ways: fighting dark circles, reducing the appearance of wrinkles and enhancing skin luminosity around the eyes, all within one week of regular application.
Seanactiv is characterized by a high content of fucoidan, a sulfated polysaccharide characterized by fucose monomers and extracted from the marine algae species. According to the company, fucoidan has been widely reported in scientific literature to provide multiple wellness benefits and has long been known for its anti-irritation and skin barrier-enhancing properties.
Naturally Styled
This collection of four hair styling formulations is made with natural ingredients but is said to impart uncompromised styling performance.
The Clearly Natural Styling Gel is a medium hold gel with curl retention;

The Algae Styling Gel provides natural hold and long-lasting curl definition, even in high humidity;

The Strong & Smooth Styling Gel has reportedly the strongest hold of all the gels BASF tested and offers flowable texture and extra conditioning benefits for hair; and

The Strengthening Styling Jelly provides medium hold, and features a jelly-like texture and a microprotein that strengthens hair fibers.
Naturally Styled featured the company's ingredients Rheocare XGN (INCI: Xantham Gum) and Hydagen 558P (INCI: Algin) for maximum styling performance
Novel Natural Textures
Finally, BASF will feature seven leave-on and rinse-off skin care formulations with transformational textures as well as food-inspired textures, such as the Jammin' Jelly Body Wash, Moisturizing Soufflé, Pudding Cream and Yogurt Smoothie. Created with naturality in mind, these formulas can be used in self-care routines.
Recently: BASF Takes Care Creations on the Road
"We are committed to a more sustainable future," said Nader Mahmoud, vice president of personal care solutions of North America at BASF. "In beauty, this means ingredient transparency and traceability, responsible use of precious resources and minimizing carbon footprint while providing tools to help brands meet their sustainability objectives. We cater to modern consumer demands and their growing environmental consciousness by offering more sustainable solutions while keeping a high level of demonstrated efficacy and performance."