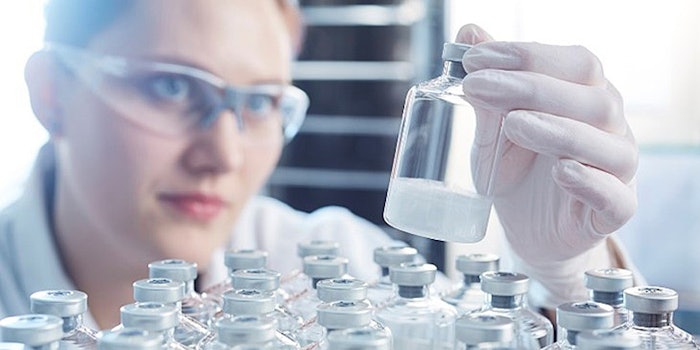 SP Scientific Products (SP)
SP Scientific Products (SP) launched its SP Hull LyoStar 4.0 R&D and process development freeze dryer, which is designed to enhance speed to market for biopharmaceutical products.
Related: Weibo Hi-Tech Launches Freeze-dried Skin Care Tech
Based on a full-scale production freeze dryer to support rapid-scale-up, LyoStar 4.0 is a pilot-scale lyophilizer offering shelf mapping, rapid shelf freezing, and process accuracy and reliability, according to the company. It includes a suite of process analytical technology (PAT) tools augmenting SP's Line of Sight suite of technologies. In addition, SP's freeze dryer uses an eco-friendlier refrigerant gas, which reduces the carbon footprint involved in lyophilization.
Lyophilization or freeze-drying is a key step in the production of biologics, vaccines and diagnostics, even some cosmetics (e.g., naturals such as plant cell culture extracts), as it stabilizes sensitive biological products to extend their shelf life, all while maintaining their quality and efficacy. And, as more materials are freeze-dried, reliable and scalable lyophilization technologies are essential to support smooth scale-up from process development through to manufacturing.
Previously: Lock In Moisture with Buchi's Freeze-dry Tech
"Our new LyoStar 4.0 has been specifically designed and manufactured with the needs of the research and cycle development scientist in mind," said Ian Whitehall, CMO at SP. "It offers design characteristics similar to our large production freeze dryers to facilitate scale-up and, crucially, faster delivery of a biopharmaceutical product to market."