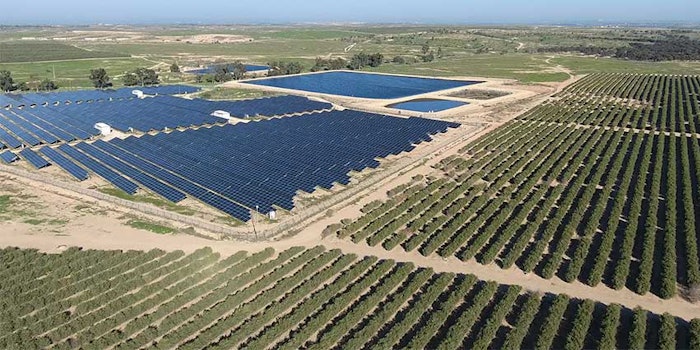 Jojoba Desert described various facets in the cultivation of its jojoba oil that strictly adhere to sustainability practices.
Starting from the ground up, JD Jojoba Oil (INCI: Simmondsia Chinensis (Jojoba) Seeds) is grown free from pesticides. While growing the jojoba, up to 95% of the water used is reclaimed through drip irrigation technology on non-arable land. According to the company, this omits the need for pesticides, limits the use of herbicides, and allows for the precise calculation of the amount of nutrients given to each field.
In addition, the company implements sustainable waste management practices, including reusing jojoba pulp to fertilize the fields. This, in turn, creates a green environment and natural habitat for local wildlife, protecting and preserving the environment of Israel's Negev Desert.
Finally, by harnessing renewable energy sources, both solar and from discarded waste, and maintaining low greenhouse gas emissions, the process creates an optimal growing environment without wasting precious limited resources. This ensures a holistic approach toward products that are safe both for the consumer and the environment.
For more information about this process, visit the Jojoba Desert website.