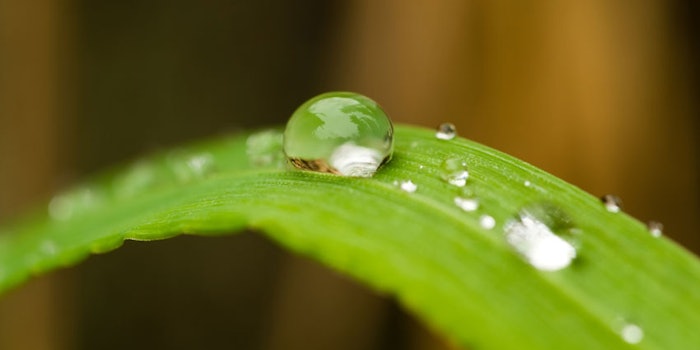 "Natralite is ... ideal for Asia, where warmer temperatures and high humidity levels make working with lipid-based emollients a challenge," Robin Willmann, BioAktive cofounder, said about the company's range of plant-based emollients.
BioAktive, a supplier of functional, plant-derived ingredients for personal care and cosmetics, will highlight its Natralite range of natural silicone alternatives at in-cosmetics Asia, to be held Nov. 5-7, 2019, in Bangkok. The range includes Natralite One and Natralite Camellia (INCIs: Not Available).
Natralite One is based on olive squalene, known for intense skin care benefits and smoothing properties, as well as Thai rice bran oil, rich in bioactive compounds such as IP6, CoQ10 and gamma-oryzanol. The ingredient is said to bring a velvety skin feel with excellent absorption.
Natralite Camellia incorporates Camellia Japonica or tsubaki oil, which is traditionally used in hair care in Asia. It is recommended for skin and hair care; demonstrates shorter playtime on skin, with fast absorbtion; and leaves no oily film. The product is recommended for scalp, hair and beard care, making hair soft and imparting a natural shine while protecting hair.
"Natralite's dry silicone skin feel makes it very interesting for companies in Asia where [consumers] want to avoid a greasy skin feel," Willmann added.
In addition, BioAktive will be promoting Castorline, a natural alternative to petroleum jelly, and HydraMaxx, a cold process emulsion concentrate system; both of which have drawn much interest in the Asia-Pacific market.
For more information, contact BioAktive or visit the company during the show at stand K80.